We are now offering MulitAxis tool path, and you don't need to have a 4 or 5 axis machine to benefit from the new tool path options!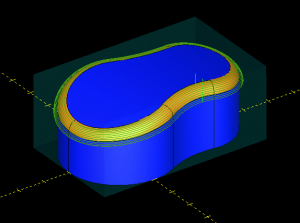 Tool and die or mold shops can use the following new tool path options in a 3 axis environment:
Parallel to multiple curves
Before we offered MultiAxis, the options for cutting more complex parts were limited. Previously, you would not be able to machine an undercut or drive a tool path to machine just the radius on a compound curve. Using the MultiAxis option in V25, you can machine just the radius, and nothing else, by using the Morph Between Two Curves feature to drive the tool path to follow just the radius in a spiral cut path.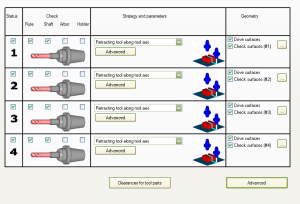 Tool path options like undercutting and flowline can be done by using the 7 new surface-based MultiAxis tool paths. All of these toolpaths can be posted in 3, 4, or 5 axis.
V25 software now also uses check surfaces to give you more control over where the tool path is generated.
"Previously these types of tool path options were only found in the more expensive CAD CAM packages," stated Al Depoalo, BobCAD-CAM Partner Product Director. "It's very exciting to level the playing field and offer these higher end tool paths at prices that are accessible to shops of all sizes. We can now help even more shops in the manufacturing industry; mold tool and die shops really need to take a look at how far our software has come over the last few years."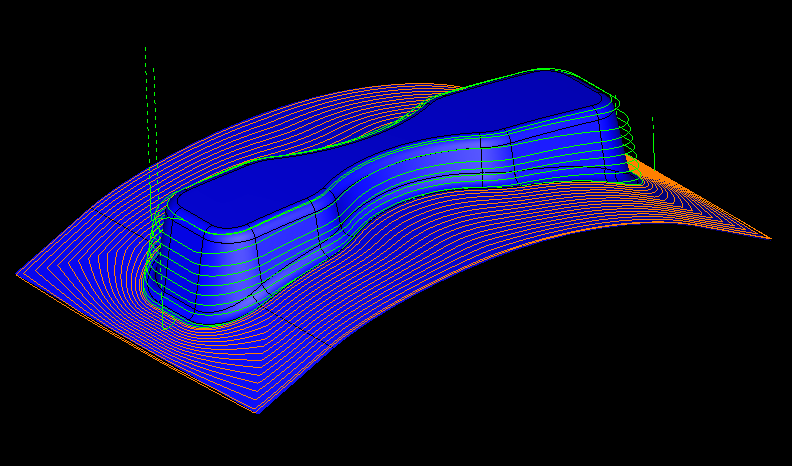 For more information on the new BobCAD-CAM 5 axis PRO CAD/CAM software contact us directly at 877-262-2231 today or download a free trial version.