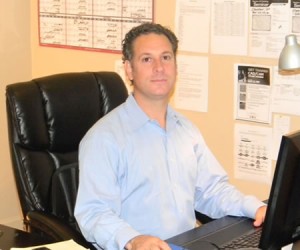 BobCAD-CAM Inc. Account Manager, Jeff Lemen, has increased the company's reach by making the company an approved vendor for all government and military agencies. BobCAD-CAM now offers CAD/CAM software and CAD/CAM software training to all government entities: local, state, and federal.  Lemen learned about working with the military from his father, who was a Comptroller of the Air Force for 20 years.  He aims to make CAD/CAM software more available to government organizations by providing services and software at a much lower cost than his competitors.
"BobCAD can now offer the same 4 and 5 axis capabilities direct to the government that was formerly extremely expensive," stated Lemen.  "The government would buy $100,000 worth of software and exhaust the entire budget leaving no more money for training."
This results in expensive investment in powerful software that can only be used by a limited number of government employees. With large savings on software, organizations will be able to put more focus on proper training for a larger number of employees, rendering a larger and better trained workforce. Lemen commented, "The government can expect to have the power of knowledge spread to more workers being more productive for less money and fewer bottlenecks. "
Government re-training agencies will also see a major benefit from having access to more affordable software and training programs. Inexpensive training for a new well-trained manufacturing workforce could "re-shore" all of the manufacturing jobs that have gone overseas in the last decade.
Intricate training on this scale was previously out of the question due to the extremely expensive cost; however, BobCAD-CAM's software packages offer 4 and 5 axis capabilities direct to the government at a new level of value and utility.
Lemen hopes to eventually work with all government agencies, even ones on a limited budget:  "We are a true low cost government supplier of technology.  We don't want to sell one program to the Air Force – we want to be on every military base, every school, and every city engineer's computer.  We have the training to go along with it.  It's not a hit and run company."
For more information, please contact us directly at 866-408-3226 or 727-442-3554.