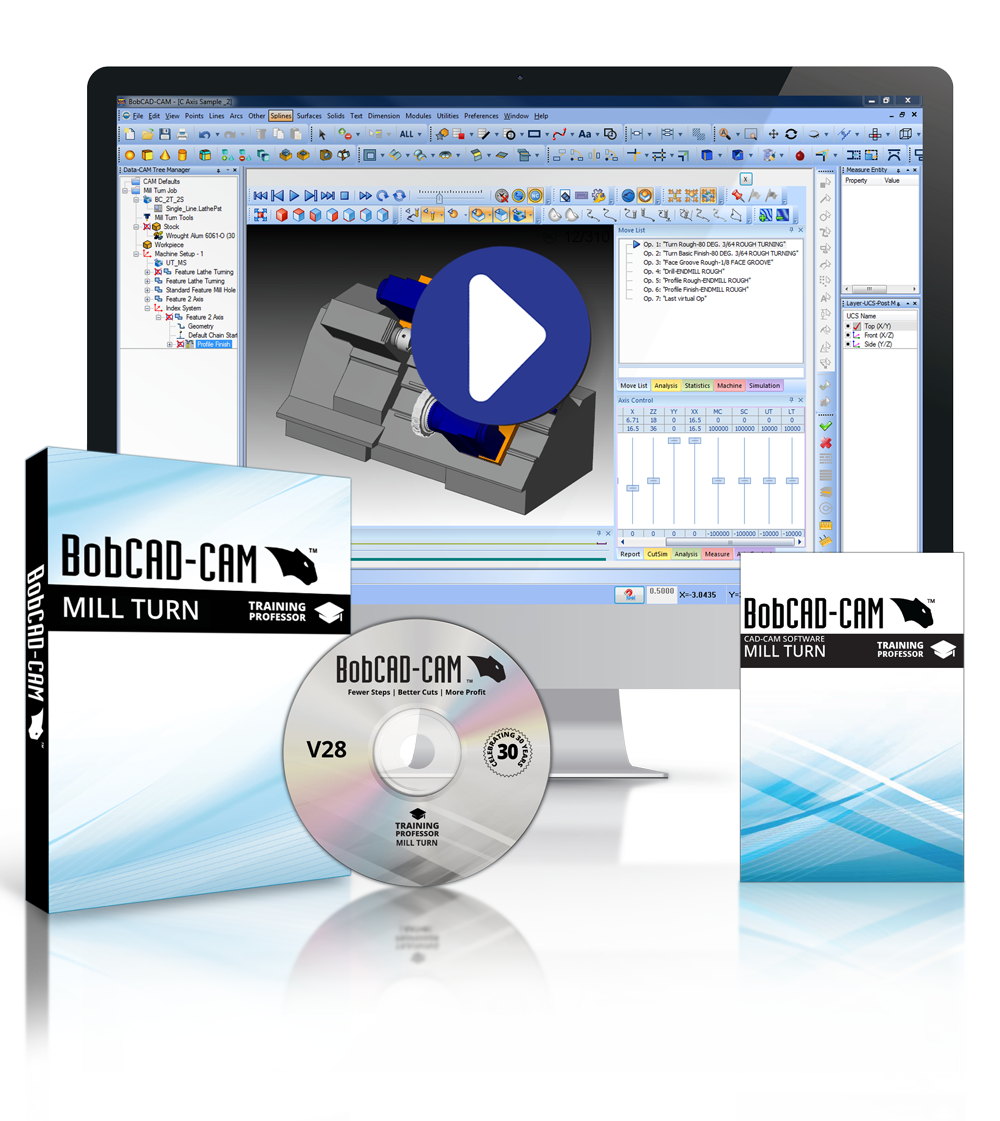 BobCAD-CAM, Inc. announced today the release of the popular CAD-CAM video training series for their new CNC Mill Turn programming software. This is the company's first training video set for the brand new Mill Turn CAM programming module.
"We're very excited to debut our Mill Turn training video series to support our brand new Mill Turn software," explained Walter Czyrsky, Technical Director at BobCAD-CAM. "This product provides a great overview of the new features available for mill turn machinists to make CNC programming quicker and easier. We've also included a variety of mill turn programming examples to really enhance the learning experience."
The new Mill Turn CAD-CAM software released earlier this year with the launch of the company's Version 28 software. It's a complete multitask CAD-CAM software that combines all of the powerful CNC programming functionality of both mill and lathe into a single streamlined C axis machining solution. The software supports 2 axis turning, a live C axis, Y axis milling, 5 axis milling heads, and is compatible with nearly all mill turn, multitasking, live C, and lathe equipped with live tooling machine setups.
The Training Professor Video Series offers how-to instructions on using the new features available for CNC mill turn programming. This includes individual video lessons on cross drilling & milling, turning operations, part transfers & machining on a sub-spindle, cutoffs & pick offs, MDI programming, and much more.
52 Individual Training Videos
544 Page Digital Training Manual (PDF)*
Corresponding CAD Training Files for On-Screen Lessons
More Than 12 Full Examples Using 4 Different Machine Setups
*Printed copies of the training manuals are available separately
The digital workbook guides users step-by-step through each lesson and includes a library of pre-made CAD files that correspond to the workbook tutorials. The self-contained and portable training format allows users to learn what they want, when they want, where they want.
Availability
The Mill Turn Training Professor Video Series is available for purchase from the BobCAD.com Store Page. Interested parties can contact a BobCAD-CAM representative directly for more information (877) 262-2231.
New V28 CAD-CAM Software
Demos of the new BobCAD-CAM Mill Turn CAD-CAM software are available for download from BobCAD.com.


Here are some related CAD-CAM articles you may be interested in:
Summary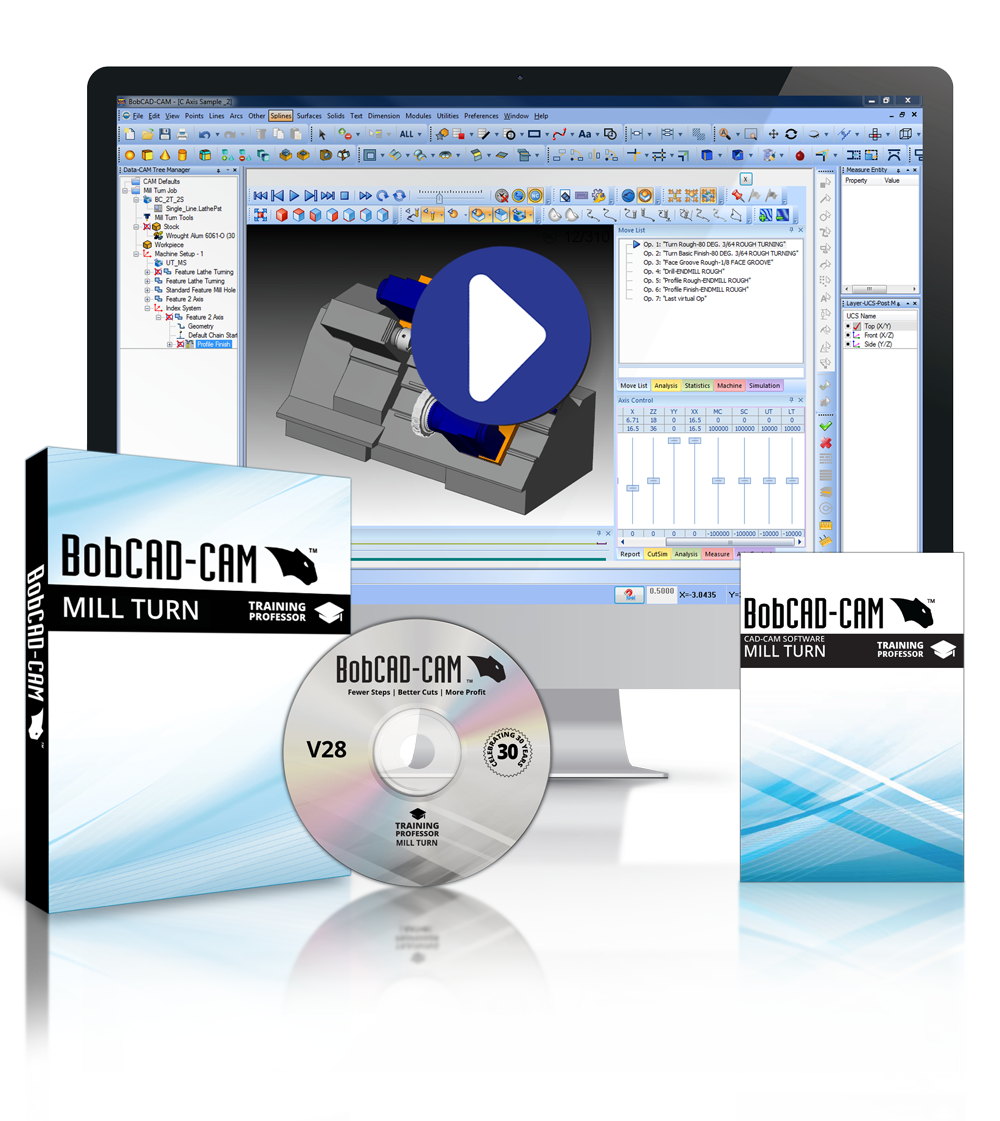 Article Name
BobCAD-CAM Releases New Training Videos for CNC Mill Turn Programming
Description
BobCAD-CAM, Inc. announced today the release of the popular CAD-CAM video training series for their new CNC mill turn programming software.
Author
Nick Erickson | BobCAD-CAM