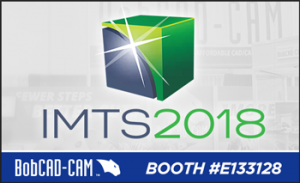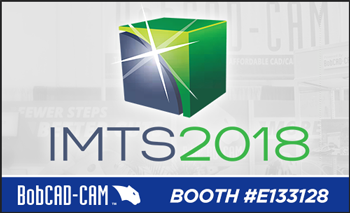 BobCAD-CAM will be exhibiting our latest technologies this year at America's largest manufacturing show, IMTS 2018, in booth number E-133128. Every 2 years, vendors from all over will occupy more than 1.3 million sq. ft. of exhibit space inside of Chicago's McCormick Place from September 10-15, 2018. Attending IMTS amazes even long-time visitors with the magnitude of new technologies and an enthusiastic vibe of technologists marveling at the advancements for operational excellence in the industry.

From small 3D printers to multiaxis machines that are massive, there is something for everyone at IMTS. Our many CAD-CAM modules and add-ons will be demonstrated live in the booth and BobCAD technicians will be readily available to answer any questions. Want to see YOUR part programmed and simulated? We do that! Using your own part file or drawing allows you to see how the software caters to your exact needs. Whether you run full-scale production or you're a hobbyist, BobCAD's CAD-CAM software is easy enough for beginners to use and powerful enough to service the needs of full-scale production. Make sure to stop by our booth to see the software in action, get free swag or just say hello!

Students
You are the future of manufacturing! BobCAD-CAM is one of the most widely used systems out there. We know how important it is to prepare students entering their careers with all the tools necessary to be successful in the manufacturing industry. That's why as part of our Manufacturers of the Future program,
every student that stops by our educational booth will receive their very own free copy of our powerful CAD-CAM software.
Together we can shape the future of manufacturing!
BobCAD offers
CNC programming solutions
for Mill, Mill Turn, Lathe, Router, Plasma, Laser, WaterJet, and Wire EDM machines. BobCAD-CAM integrates CAD and CAM functionality in a single interface for a seamless transition from the design process to toolpath programming, simulation, and g-code processing. Want to give it a try?
Download a trial of our latest software HERE.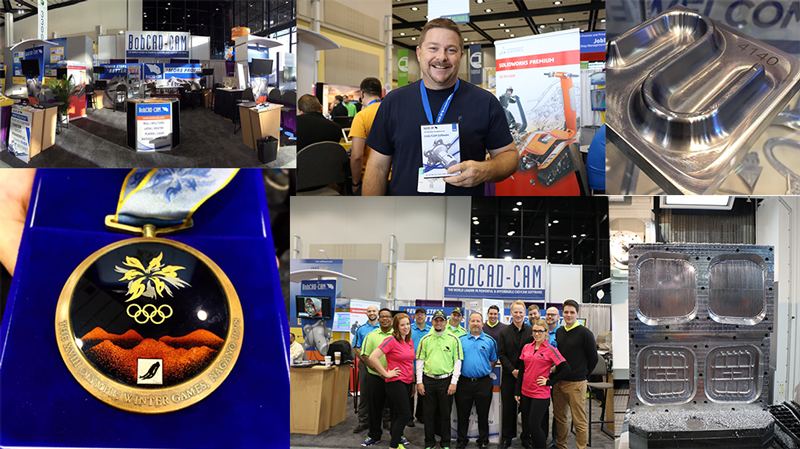 You're one click away from subscribing to BobCAD's YouTube channel. Click the link below for tips, how-tos and much more!
Summary
Article Name
BobCAD-CAM Set To Exhibit at IMTS 2018
Description
BobCAD-CAM will be exhibiting our latest CAD-CAM technologies this year at America's largest manufacturing show, IMTS 2018, in booth number E-133128.
Author