An Inside Look at BobCAD-CAM
Through the office of Larry Pendleton, BobCAD-CAM Executive Director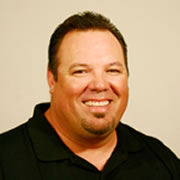 December 2011 – Driving a global technology based manufacturing software company isn't as easy as it may seem. A turbulent economy and the ever changing manufacturing industry force production planning and strategies that maintain growth, product development and financial prosperity. And when the chips are down you don't have a margin for error. Particularly when shops rely on your software every day to keep their CNC machines running and producing income. And so, we wanted to sit down with Larry Pendleton, the Executive Director of BobCAD-CAM. First to get to know his position in the industry and then gain an inside look at one of the first pioneers in the world of CAD/CAM software…BobCAD-CAM.
CC – Larry it's great to finally do an article on BobCAD-CAM! How do you see CAD/CAM now as opposed to when the company first started out over two decades ago?
LP – Over the past 15 years we have seen many changes. Some due to turbulent economies and some due to the change and the growth of computers. Many years ago it was not uncommon to walk into a shop and see a few CNC machines, a few manual machines and no CAD/CAM software. Then you would see the guy in the shop still programming his CNC machine by hand. And the only Systems available cost absorbent amounts of money. Now with Computers very powerful and technology becoming shared more by development teams it allows companies like us to provide the same powerful functionality that was only available to the guys selling the $10,000 to $20,000 systems.
CC – Good points. What are some of the most difficult challenges you have to overcome at BobCAD-CAM?
LP – In regards to the most difficult things we face at BobCAD-CAM is that I find the most difficult part of dealing with things has to do with the general viewpoint of a user. As a company that has been in business for 25 years and survived a few recessions we still have to work very hard to justify to the consumer why our CAD/CAM systems are so much less than the others out there. Society's viewpoint is that you get what you pay for. Well that I'm afraid to say is TRUE. In many or most all cases.
However, I go back to the cost of technology and hardware. In today's software markets with powerful computers and technology being made so affordable, everyone has great products and development teams that used to only share or sell their quality work to the guys that sell their software for over $10K or higher. Now developers are offering powerful technology at better prices, yet the viewpoint still exists. For example, if a customer pays $10K or more and he is trying to learn the software but runs into a snag or is struggling he says" I need to spend more time figuring out the product." But if he spends $2K and is struggling he then says, "it's some problem with the software." It can't be him, and if you only pay a few thousand bucks it can't be that good. This is where the challenge exists and is a reason why we invest so much money in customer service and support now.
I can honestly say that I'm proud of our ability to sell our products less than everyone else in CAD/CAM and still provide such a powerful and affordable line of products while maintaining a strong service position to back our customers. It's a big win for everyone.
CC – Aside from technology, in manufacturing we have seen a lot of change in the last 10 years. Shops starting up and shops closing down, some doing very well and some really struggling to machine parts. How has BobCAD-CAM had to adapt to this as we know that only a certain percentage of manufacturing money has been allocated for CAD/CAM. What difficulties have you had to make adjustments too in order to keep BobCAD-CAM going as a leader through the last 2-3 years?
LP – It is no secret that Manufacturing has seen some trying times over the past few years as a whole. And at BobCAD-CAM things have been very interesting as well. In both 2010 and 2011 BobCAD-CAM saw some of our highest numbers in company history but it has not come easily. We only do well when we hit the kind of volume sales necessary to remain profitable and really support our development efforts financially.
Did We Make cutbacks and layoffs? In 2009 we did have to make some cutbacks. While this was difficult, it actually taught us how to get more with less and in the long term made us more accountable per person. I think many companies went through similar exercises. Coming forward, we are in a great place now as we step into 2012. We see major improvements. With the upcoming releases of modules like 5 Axis and Mill/Turn on the Horizon it changes the way we do things in many ways
as well as lets the Machine tool makers and other CAD/CAM companies know we are serious about our plans.
IF you look closely at what we are doing it sets the bar for a new pricing structure. We will be offering the same fundamental Multi-Axis toolpaths and machining functionality for as little as half the price of the competition. And doing it without a drop off in features and functions. This is exciting times for us. No longer will shops have to Pay $20K for software. I am truly excited!!!!!
CC – What are the plans for International expansion and localizing the software for different countries?
LP – The expansion will be focused on several countries as well as an expanded education program.
Internationally we have plans to set up offices similar to our new Latin American office down in Colombia which handles much of our Central and South American regions currently. These will be strategically located in manufacturing hot spots. The focus will also be wrapped around Training
and Service.
As for our school programs we are filling the schools with software through our Manufacturers of The Future program. We all know the students are the future manufacturers of the world. And because of this we are making them a priority in 2012 more than in past years. We also know that schools don't have big budgets for these types of products. It is also an area of concern when a Student Graduates and has learned a system that costs 15,000 to $20,000. Then when he gets his new job he finds out that maybe the shop he works at can't afford CAD/CAM products he was trained in. So he or she needs to
either have their own system or learn what they are using. We hope he takes a copy of our product from school when he leaves and enters the workforce. Having his own tool in his toolbox so to speak.
Our software is available in several languages currently including German, Spanish and Chinese. More languages will be coming this year and we will continue working on this until every language on our list is covered making BobCAD-CAM software available accessible to every region and language necessary to reach our expansion goals for the new year. Again, something we are excited about for 2012.