BobCAD-CAM, Inc. has announced that they will host a live webinar to provide an introduction to CNC programming with CAM software.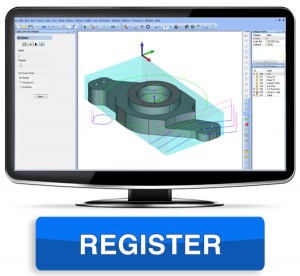 Created as an interactive live event, this webinar will provide an overview of BobCAD-CAM's CAM software from the ground up, walking attendees through the basic steps of creating toolpath while providing tips and tricks for saving time in the process.
"With this webinar, we are going to dive into the fundamentals of CAM programming with BobCAD-CAM," explained Cody Sheppard, Senior Technical Advisor at BobCAD-CAM. "So whether you're new to BobCAD-CAM or new to CAM programming in general, this webinar is going to provide a clear and easy way for CNC programmers to go from part file to g-code in less time and with higher quality.
Fundamentals of CAM Software Topics
– Setting up the job
– 2.5 & 3 axis toolpaths
– Dynamic Machining Strategies™
– Error checking in simulation
– Setup sheets & generating g-code
Your CAD-CAM Expert & Webinar Host:
Cody Sheppard is a CAD-CAM software specialist that works with designers, programmers, and shop owners to help identify ways to program more parts, faster and easier, for less. He is a professionally certified BobCAD-CAM Software Operator and has advanced training on SOLIDWORKS™.
Webinar Details:
Title: What You Need to Know About CAM Software
Date: Wednesday, November 16, 2016
Time: 1:00 pm – 2:00 pm EDT
Register Now
Registration will be open through the start of the webinar, or until full. Space is limited, interested parties are encouraged to sign up and arrive early to secure a spot.
Try BobCAD-CAM CAM Software

Free trial copies of the new BobCAD-CAM V29 CNC Programming software are available for download HERE.
Summary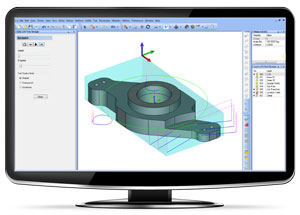 Article Name
BobCAD-CAM To Host an Introduction to CAM Software Webinar
Description
BobCAD-CAM has announced a new webinar that will dive into the fundamentals of CAM programming to cover the basics of creating toolpath and how to save time in the process.
Author