Next week we will reveal our new BobCAM V3 for SolidWorks software at SolidWorks World in Orlando, Florida at the Walt Disney World Swan and Dolphin. The event, which runs January 20-23, will host over 200 technical breakout sessions, exhibit the newest 3D design and technology, and allow individuals and companies to network with others in the manufacturing industry.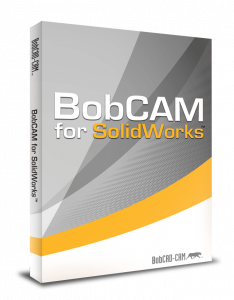 SolidWorks users are encouraged to stop by the Booth #401 to speak with a BobCAD team member to ask questions or learn more about the brand new updated CAM solution for SolidWorks. A team of BobCAD demo technicians will be available to provide demonstrations of the updated software that provides a full single-window solution for cnc part programming and simulation.
The new version of BobCAM introduces several new useful features, such as the addition of 64-bit capabilities, a tool crib, and a new pocketing strategy for the 2 Axis Standard module. V3 will also offer several new MultiAxis features including:
– 3+2 Machining
– Surface Based Machining
– MultiAxis Roughing Strategies
– Optimized SWARF Strategies
– Full Machine Simulation.
BobCAM V3's newest additions make programming easy for the least and most experienced machinists.
The demo technicians will be available all day to answer all software questions, and the sales representatives will help you find the best SolidWorks compatible CAM software package at the best price for you.
We will be located at Booth #401, and will have team members on location every day of SolidWorks World. We will also be posting real time updates on our Facebook Page and Twitter Feed. For more information on the NEW BobCAM V3 for SolidWorks, please call 866-262-2231.