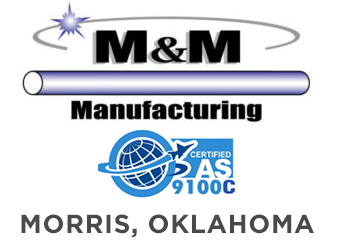 Justin Amador started M&M Manufacturing in Morris, Oklahoma in 2007 after getting some experience managing a machine shop in his area. "I had managed a shop prior to going into business for myself and thought, 'If I can do it for them, I can do it for myself," said Justin. He started out in a garage with 2 machines. It was just him and his wife making oil & natural gas equipment. "In our area, oil & natural gas is just what you do. After 6 months, we thought we were going to be millionaires until the bottom fell out of the oil & natural gas industry," adds Justin. He took a backseat for a while when the industry tanked and started machining parts for older motorcycles. "Since I have a bunch of old British motorcycles, I began machining little parts here and there for them and put those parts on eBay. Luckily, it wasn't too long after I began selling my parts online that business started to pick back up. We learned a lot from our experience in oil & natural gas, mainly that we needed to branch out. From that moment forward, we worked to get into the aviation industry," said Justin.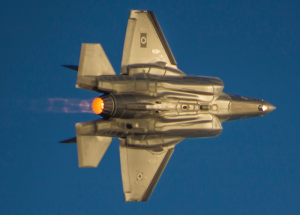 Justin and his wife worked hard to get their Aeronautical Standard 9100 Certification (AS9100C) and when they did, Justin forwarded that email stating he was certified and got over 20 purchase orders almost immediately. After that, more than 90% of his business had become making aviation parts. They run a lot of aluminum and plastic, so high-speed machining is what they utilize to run as efficiently as possible. BobCAD's high-speed machining is perfect for the type of parts made at M&M. They manufacture brackets for the F-35 fighter jet (which can top out at Mach 1.6 [1,200 MPH]) and parts for the canopy assembly of the A-10 Warthog. They also make plastic pieces for commercial airplanes, such as buttons, lights, foldable trays, larger TV fittings, seat fixtures, etc… all with BobCAD's CAM software!

When asked if he had experience with any software before BobCAD, this was his response: "I didn't really use anything before BobCAD-CAM. The majority of the stuff I started off programming, I was able to do longhand. If you're drilling or tapping a hole, or drilling several holes here and there, it's not a huge deal. Just figure the numbers and where it has to be", he said. Adding, "I bought BobCAD V24 or V25 used when I got my first CAD-CAM software. I only used it to get a few numbers here and there and that's when I started to see the benefit of using CAD-CAM. So, after that experience, I ended up buying my own version of software from BobCAD, Version 27, and haven't looked back since."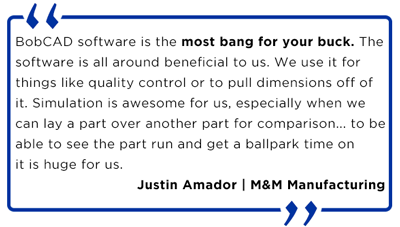 With all the different vendors and options to choose from when it comes to CAD-CAM software, what led to Justin choosing BobCAD? "It's the most bang for your buck. The software is all around beneficial to us. We use it for things like quality control or to pull dimensions off of it. Simulation is awesome for us, especially when we can lay a part over another part for comparison… to be able to see the part run and get a ballpark time on it is huge for us," says Justin. The last thing I asked him was how did he pick up the software so well? "Honestly, I learned more from the BobCAD AfterDark Youtube channel than anything else. A lot of us guys in this business that are continually growing, if we have a problem, we go to Google. I just Google whatever problem I am having, and within a few seconds, I have a BobCAD video AfterDark that is just pretty spot on. Sometimes, it was something as simple as missing a right-click," adds Justin. Not bad advice at all for anyone out there that wants to learn how to get started with and use BobCAD's CNC software. If you are curious about the different resources that are geared towards learning BobCAD-CAM software better, check out this Tech Tuesday or give our training department a call at 877-262-2231 x123.
Want to try BobCAD-CAM's latest CNC software for yourself? Download your free trial HERE.

You're one click away from subscribing to BobCAD's YouTube channel. Click the link below for tips, how-tos and much more!