Since 1993, Keary Ritchie has been producing high-quality parts using BobCAD-CAM CNC software

. His company is called Vigilance Rifles Inc. and they have been in business since 1990; almost as long as BobCAD-CAM (1985). His shop is located in Chino Valley, Arizona and they manufacture 50 BMG Rifles, 50 BMG Semi-Automatic Rifles, 50 BMG Bolt Action Rifles, 308 Winchester Rifles and 408 Caliber Semi-Automatic Rifles. Per their website, "Vigilance Rifles Inc. has designed and produced rifles systems for civilians, law enforcement and our militaries abroad. We pride ourselves on flawless designs, extraordinary machining, and precise workmanship. Our weapons are unique and modern. We are the only rifle company to put accuracy guarantees on all of our systems."
"We have some Mitsubishi Horizontal machine centers, Mitsubishi Wire EDMs and Charmilles Wire EDMs. We make our own brand of 50 caliber rifles, as well as song job shop stuff with our EDMs because I have so many of them. I do a lot of pockets and profiles, & I even let it pick the points for drilling cycles," says Keary. BobCAD was the first system Keary had in his shop and he has grown with us ever since. He tells me his last 3 CAD-CAM programs from BobCAD are V26, V28 and V31… Staying current within a couple of versions has allowed him a minimal learning curve when upgrading.
Subscribe to BobCAD-CAM's CNC Software Blog
Join your fellow manufacturers! Get BobCAD-CAM's latest CAD-CAM articles straight to your inbox. Enter your email below: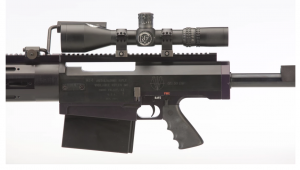 Keary tells me, "BobCAD was the first system I used (in 1993) and then throughout the years, we have acquired a couple of other different CAD-CAM programs. Sometimes I use the other programs for the Wire machines. More often than not, I use BobCAD exclusively, the other ones, their maintenance programs are absurd… I can't justify the maintenance fees. The other day we did 50 gears with 6 different profiles using BobCAD. They were ⅝ thick so we would stack 2 of them, weld the plates together. They got approved on the first article… Just put in the right numbers and out comes the gear," Keary chuckled.
As we started to wrap up our interview, I asked Keary if there was anything he made recently that he was really happy with. He named a few things but was really pleased with his most recent project. "We just finished up 50 mowers for M-18 rifles with rifle scopes and used the BobCAD exclusively for that one, it was really nice. With those parts come 6 setups, with 3 on the horizontal… ain't no way around it. I really like the new features (in V31), especially the snap points. When your mouse arrow shows up on a circle, it lights it up and gives you multiple points to pick from, radius… It's like, 'wow, how cool is that?!' Another cool feature in V31 is how you can mask stuff… for me, picking points is a pain in the (expletive), you know? You end up with 20 points out there because you are doing stuff and it's hard to pick them (in older versions). Now in V31, you just hot that point mask, it leaves a big square around everything you want to kill points on and they're gone just like that. It's awesome," says Keary.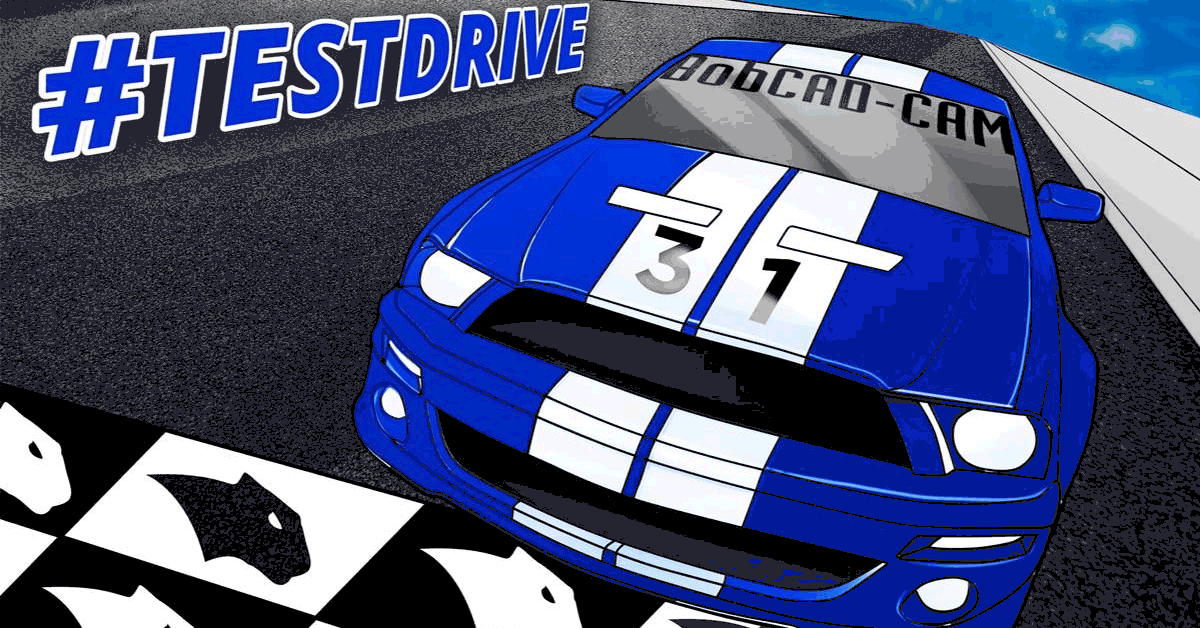 Start your Test Drive.
Have questions? Call us at 877-838-1275
You're one click away from subscribing to BobCAD's YouTube channel. Click the link below for tips, how-tos and much more!