Blackfin Manufacturing, LLC manufactures high quality marine products and accessories with BobCAD-CAM. The product line includes fishing tool and tackle box holders, tumbler and cup holders, camera mounts, and outrigger products.




Blackfin Manufacturing, LLC who is located in Merritt Island, Florida and consists of fishing and boating enthusiast with the ultimate goal to be to use the highest quality materials to manufacture durable fishing and boating products that they can offer at reasonable prices. To achieve the most efficient CNC machining operations they realized that they needed a good CAD-CAM product. That's what lead them to BobCAD-CAM.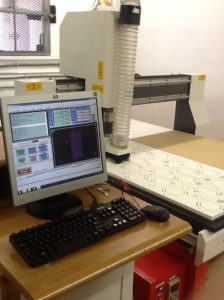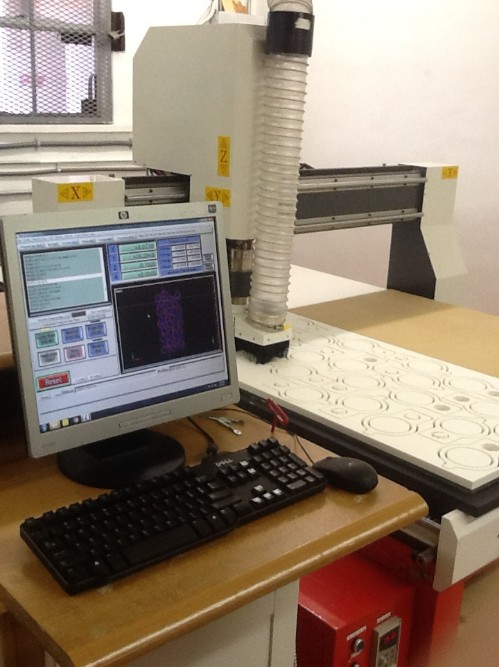 Paul Gutierrez who owns the company has a 3 axis router and a 3 axis mill in the shop that he uses to make marine products that they offer. Blackfin Manufacturing makes marine products and boating accessories from marine grade plastic polymer materials and PVC sheet. Blackfin Manufacturing has several models of boat fishing tool and tackle organizers, cup holders, high strength marine grade plastic clamps that they make with the CNC machines.



"BobCAD was our choice of software based on software features and price after evaluating several options at start-up of our company", says Paul.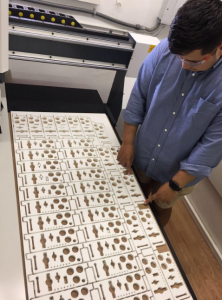 The BobCAD CAD-CAM system allowed Blackfin Manufacturing to immediately design and produce CNC parts the very first day they installed the software package. "Our Engineer, Brandon Gutierrez, designed parts and BobCAD produced CNC code that cut excellent parts on our CNC Router the very first time! We were amazed that we did not have to edit or modify a single line of code. Brandon quickly learned additional features of the software that allowed us to machine and nest parts very efficiently which allows us to cut cost ad offer our customers lower prices. Brandon routinely achieves 100% product yield!", says Paul.
They don't use any other CAD-CAM products. BobCAD-CAD interfaces well with their Mach3 Machine Control Software. They have never had any interface issues.
"BobCAD support services has always been responsive with call-back and has answered our questions through remote computer sessions. This has helped us become more efficient and allowed us to remain focused on making excellent products", says Paul.
Paul Gutierrez | Blackfin Manufacturing, LLC. | www.blackfingmfg.com
BobCAD-CAM has provided CAD-CAM software products to the global manufacturing industry for over 30 years. BobCAD-CAM software can be found to increase CNC productivity for many applications including educational and independent hobby home use. Products include machining technology for 2, 3, 4 & 5 axis CNC milling, routing, waterjet, plasma and laser machines as well as 2 axis CNC lathe. BobCAD-CAM also provides a variety of quality training products that include regional and online training classes or private sessions tailored to specific applications. Professional certification can be acquired as well as multi-tiered technical support solutions to their service customers.


You're one click away from subscribing to BobCAD's YouTube channel. Click the link below for tips, how-tos and much more!