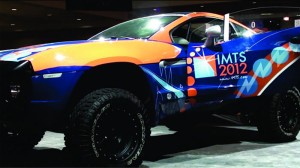 Clearwater, FL – Even though IMTS 2012 is behind us now, the volume of manufacturing businesses seeking CNC programming technology seems to be peaking like never before. This year over 100,000 visitors ascended on McCormick Place in Chicago to get a close up look at the latest innovations and technology that continues to shape the future in manufacturing automation.
Right from the start the CAD/CAM pavilion became the standing room only venue for the future of CNC automation in part making. CNC shops from around the world availed themselves to the latest technologies available. With all of them looking for faster, smarter and easier ways to program parts ranging from simple to the extreme.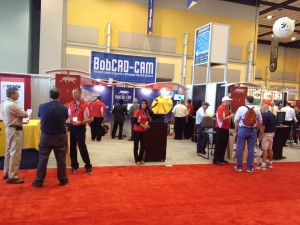 For six days the BobCAD-CAM crew experienced a steady flow of CNC machinists, engineers and CNC businesses from around the nation and beyond. All of them sporting their existing and new-found interests in the latest CAD/CAM software technology to support making chips out of their competition. It's all about cutting edge automation solutions that increase productivity and generate deeper profits. The fact that BobCAD-CAM launched their new 4 & 5 Multi-Axis software made it all the more interesting to the masses. "The initial feedback on the new Multi-Axis software was really good. We were doing a lot of demonstrations on 5 axis parts and everything went very well," said Greg Myers, The development director at BobCAD-CAM.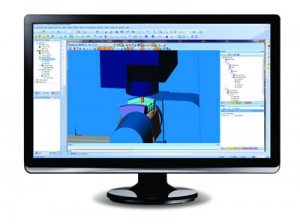 The latest BobCAD-CAM Multi-Axis cnc programming module provides full 4 & 5 axis simultaneous machining capabilities with all the best functionality added to give programmers and machinists the control they need for programming 4 and 5 axis parts. There are many new features in the latest release that include 3 & 4 axis undercutting, "Flow" style toolpath, 4 & 5 Axis Simultaneous Milling, Full Machine Simulation and so much more! BobCAD-CAM saw the best IMTS show in its 26 years of developing CNC Software and would like to thank everyone that visited them.
For more information on the new 4 & 5 Multi-Axis CAD/CAM software you can contact them directly at 877-262-2231. Keep checking back to bobcad.com for upcoming details about these new products!