Overview
BobCAD-CAM offers up powerful CNC programming capabilities for CNC machining medical component parts. This includes 2, 3, 4 and 5 Axis machining toolpaths for simple and highly complex parts. Our advanced surface-based Roughing & Finishing strategies provide clean, high tolerance toolpaths that are among the best in CAM software and we now offer the first High Speed (HSM) Adaptive Roughing for multiaxis 4 and 5 axis in the world.



Featured Medical Success Story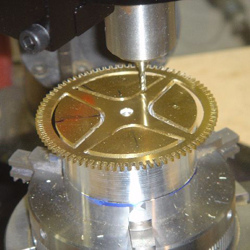 Dr. Dean Larson
I have been using BobCAD-CAM since 1995. I use it to help me machine a prototype for a medical laser hand controller that I have a patent on. I also have the advanced Predator simulator. This software has a BACKPLOT feature that can produce a very simple skeletal drawing of the stock and show you ultimate precision in the toolpath. This thing is absolutely amazing. THIS IS THE ULTIMATE SIMULATOR. BobCAD-CAM has really put it together with its new version. I now feel that the software is 10 times better than anything I have done in the past. The main reason I been with BobCAD-CAM for the 16 years is because of their training videos. There is nothing in the world like having an expert illustrate how to use a feature of the program and then go to the program and do the feature yourself. I am not much for classroom training but I have signed up for 5 hours of one on one tutoring on my own computer! That I know will be immensely valuable. Also, in the past I have just used generic post-processors for BobCAD-CAM. Now BobCAD-CAM Technical Support wrote a post-processor that put out g-code perfectly to match my controller.
Dr. Dean Larson | M.D