Overview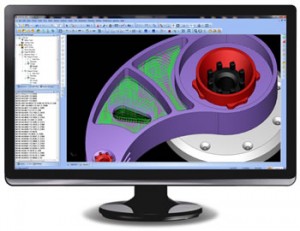 BobCAD-CAM is a leading CAD/CAM software provider to our country's military installations as well as manufacturing organizations that are contracted to CNC machine parts for defense. Along with automation and manufacturing intelligence solutions in CAD/CAM, we deliver high powered toolpath and machining solutions that are second to none.
CAD/CAM technology benefits include machine cycle time reduction, improvements in programming workflow efficiency and much more. From military CNC machine production manufacturing to after market products, BobCAD-CAM software can be found to increase production, reduce waste and play a important role in your success. Features include CAD Design capabilities for wireframe, surface construction and solid modeling. CAM capabilities include job setup and material stock wizards that remove the guesswork from creating a job to 2, 3, 4 and up to full 5 Axis machining strategies.
See the latest "CNC Machinist Talk" video here…

BobCAD-CAM provides powerful CAD/CAM software to meet your part-making requirements, at costs that will fit your budget!