For the first time ever, BobCAD-CAM, Inc. software is now available and locally supported in Vietnam. The expansion into the Vietnamese manufacturing market was made possible by a growing BobCAD-CAM reseller network.
The addition of a highly qualified and experienced reseller, Engineering Services & Solutions Company Limited (ESSV), in Vietnam provides a tremendous opportunity for part designers, programmers, engineers, and manufacturers in this market to secure the latest in powerful CAD-CAM software at an affordable price.
Working with ESSV afforded BobCAD-CAM the opportunity to have their BobCAM for SOLIDWORKS™ software presented at the recent SOLIDWORKS™ Innovation Day event held in Vietnam. The event brought together the brightest minds in engineering and innovation to share knowledge and insights on designing better products. The annual event serves as an important platform for the engineering field to better understand the major challenges faced by the manufacturing industry.
Duong Do Quang, owner of ESSV, presented BobCAD-CAM's latest software at the event. Quang, a former applications engineer, has a background in mechanical engineering and has spent time as a Senior CAD-CAM Programmer and Team Leader within the industry.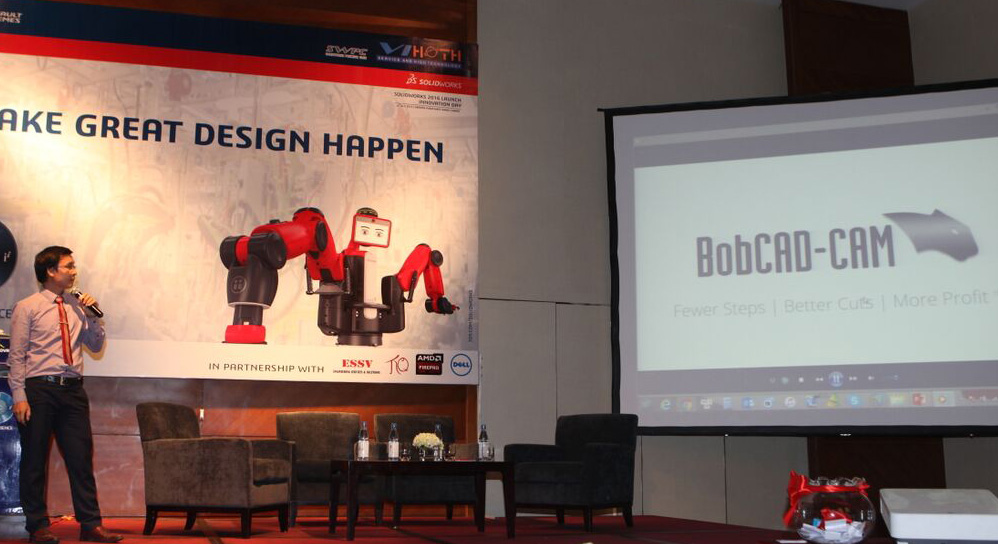 Attendees of the presentation were offered a first-hand look at the latest CAM programming technology available in the newest BobCAM for SOLIDWORKS™ plugin product. The company unveiled a wide variety of new CAM programming features including smarter hole making technology, better surfacing toolpaths, more tool options, improved simulation, new mill turn capabilities, and much more. A full description of all new features is available on the company's website, BobCAD.com.
The presentation also spotlighted key features available in BobCAM software, including Dynamic Machining Strategies™, High Speed Adaptive Toolpaths, Full Machine Simulation, 2-5 axis programming capabilities, and much more. A full overview of the BobCAM software is available here.
Dealer & Reseller Network
Headquartered in Clearwater, Florida, BobCAD-CAM utilizes an extensive network of international dealers and resellers that allow them to provide advanced CAD-CAM software to the global manufacturing market. Information about the BobCAD-CAM Dealer and Reseller Programs can be found here.
New BobCAD-CAM


Here are some related CAD-CAM articles you may be interested in:
Summary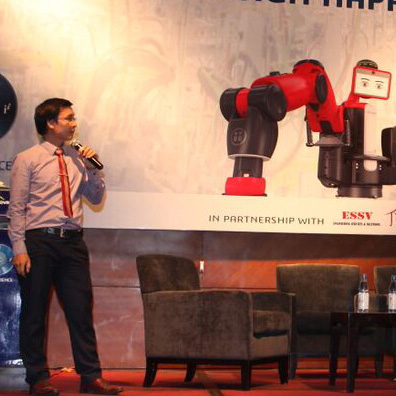 Article Name
BobCAD-CAM Expands Dealer Network & Presents at SOLIDWORKS™ Innovation Day
Description
Learn more about BobCAD-CAM's CAD-CAM software presentation at the SOLIDWORKS™ Innovation Day event in Vietnam.
Author
Nick Erickson | BobCAD-CAM