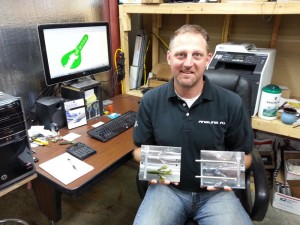 The saying "necessity is the mother of invention" comes to mind when thinking of Josh Clark's CNC business. After 15 years working as a Project Manager and Design Engineer specializing in controls and building automation, he found himself out of work and with few prospects on the horizon. Instead of sitting back and letting circumstances get the better of him, he dug in and started working on his future.
Before he lost his job, he spent a fair amount of his free time fishing. In fact, he was actually a semi-professional tournament bass fisherman. 
As a frequent fisherman, lures were a regular expense for him. Like any good engineer, Josh is a pretty resourceful problem solver. Instead of paying retail price for lures, he started making his own soft plastic lures for a fraction of the price.
When he lost his job in 2009, he knew he was sitting on an opportunity to turn his money saving hobby project into a money making business venture. So he cashed in his 401k and launched his own CNC mold business called Angling A.I. – The "ArtiFISHal Intelligence" of the fishing lures industry.
Launching His CNC Business
To get started, he built two industrial grade, 3-axis CNC machines specifically designed to mill aluminum molds. Next, he needed CAD/CAM CNC software to run his Linux EMC2 control setup.
In regards to his search for CNC software, Josh said, "Being able to afford CAD/CAM software on a strict budget was extremely difficult."
He needed something powerful enough to work with his 3D machining projects but affordable enough to fit within his start-up budget. Before too long he came across BobCAD-CAM. He explains, "BobCAD-CAM offered professional grade software at entry level pricing."
Josh claims, "BobCAD-CAM software is directly responsible for allowing me to develop my own ideas for fishing lures and turn it into a full time career."
The Angling A.I. CNC Software Process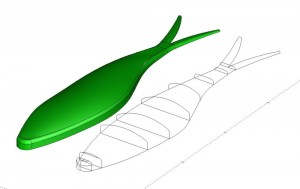 Using CAD, he designs his 3D lure models from wire-frame geometry to create surfaces. With the BobART add-on software he's able to bring scanned files of product designs with "hard to measure" geometry and trace non-uniform splines accurately and to scale. Once he moves over to the CAM side, he develops the toolpaths that his CNC machine will use to manufacture the mold and give his lures realistic scale texturing.
Josh says that BobCAD-CAM's ability to save regularly used machining features and apply them to new geometry has proved "invaluable" to his operation. He's also able to save time by adding toolpath patterns to multiple cavity molds without having to program each one individually.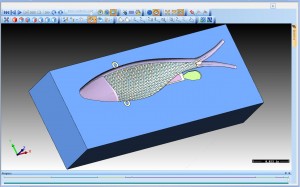 Another BobCAD-CAM tool that he's been able to see clear returns on is the CNC software simulator. Josh explains, "The machine simulator has saved me thousands of dollars in wasted material with its extremely detailed and accurate graphics."
Today, all of the Angling A.I. products are designed and programmed exclusively using BobCAD-CAM software. They offer an ever growing line of aluminum injection molds for a variety of lure needs. They even accept custom design and prototyping requests from customers that want to submit their own lure ideas. Thanks to his progressive business plan and quality products, he's now selling to a wide range of customers from do-it yourselfers to commercial manufactures.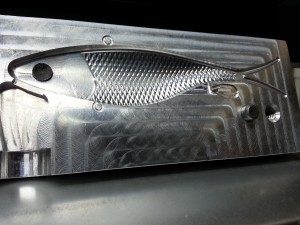 To learn more about Angling A.I. or to purchase lure molds, go to AnglingAI.com.

Explore powerful CAD-CAM software for free with our no-obligations trial version. CLICK HERE TO DOWNLOAD
Are you a SOLIDWORKS™ user? Download our BobCAM for SOLIDWORKS™ trial version now. Download HERE
Summary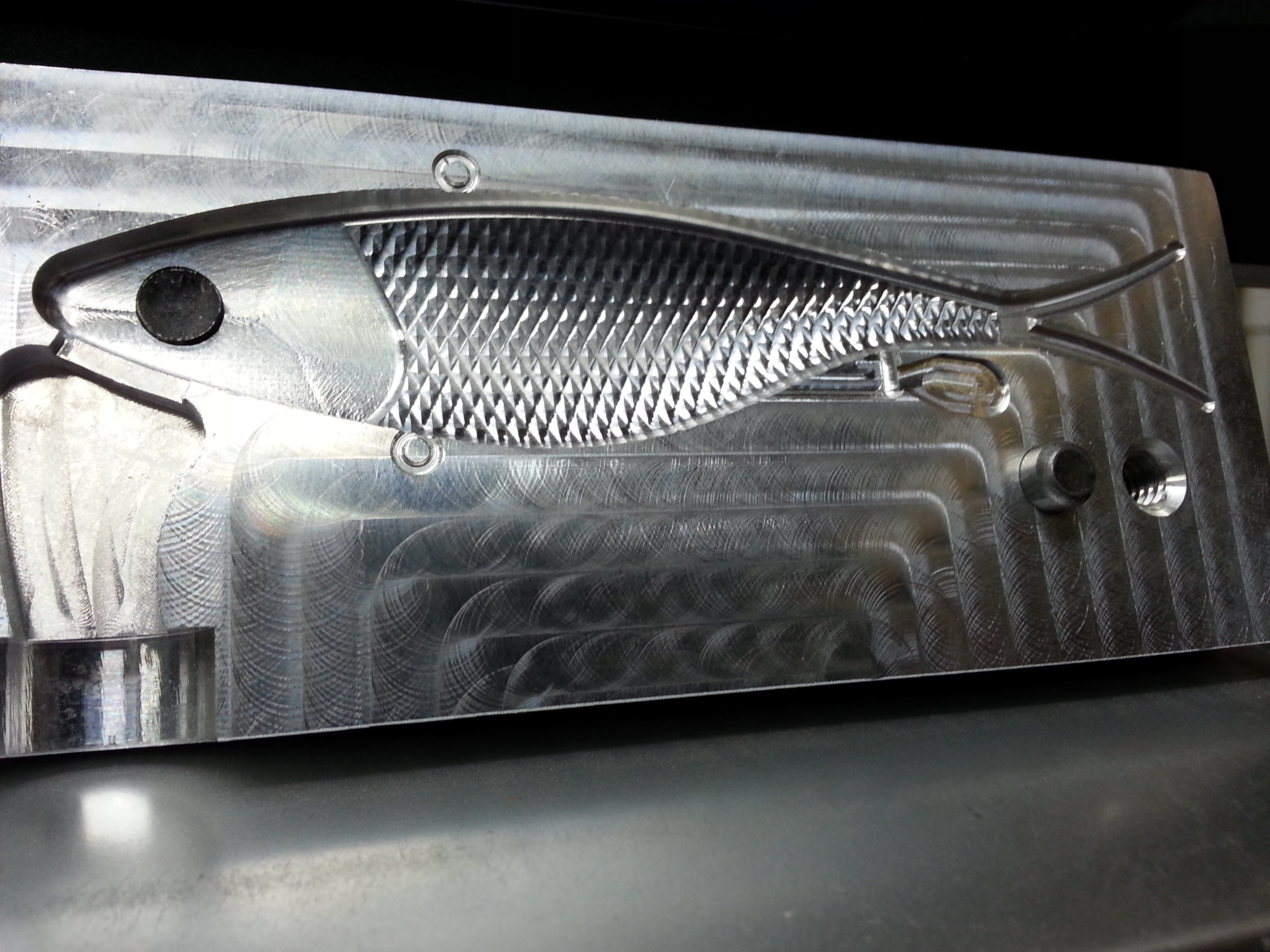 Article Name
Luring in Business with BobCAD-CAM CNC Software
Description
In need of a new career, entrepreneurial minded engineer, Josh Clark, turns his money saving hobby into a money making CNC mold designing business.
Author
Nick Erickson | BobCAD-CAM