Transitioning from owner & operator to retiree, Jon McCommon's father decided to send him to Clearwater, Florida to do an In-shop training with the professionals here at BobCAD headquarters. Tasked with learning 'modern manufacturing', Jon came here with an open mind and a blank notebook. His shop, MAM Machining and Manufacturing resides in the town of Southaven, Mississippi and it's a job shop that started in 2012 for Jon's father to stay busy after work. What started out as a hobby quickly grew into a word-of-mouth business that thrives without traditional (or any) advertising. According to Jon, they make anything and everything (within their machining capability). "They kept coming, it got bigger. Friends told their friends. We don't advertise or have a phone number, everything we do is word-of-mouth… just goin' out and meeting people. We also have people bring us work that they are doing themselves because they are getting overwhelmed. My dad and uncle started the company, now I am there full-time and it is growing even more. We are growing to the point of adding a part-time employee along with my cousin joining us later this year," says Jon.


Subscribe to BobCAD-CAM's CNC Software Blog
Join your fellow manufacturers! Get BobCAD-CAM's latest CAD-CAM articles straight to your inbox. Enter your email below:
Jon's shop consists of manual Mills, manual Lathes, 3 CNC Mills and 1 CNC Lathe. More specifically, they have a Fryer CNC Mill with 60 inches of travel in X, 30 in Y & 30 in Z. They also own a HH Roberts CNC Mill that they do a little bit of 4 axis on (limited 4 axis capability, mainly for hole drilling). Lastly, they have an Acra CNC Lathe. Their business is mostly 2 axis work, but they are hoping to expand to 3 axis Milling with the latest version of BobCAD software. Curious, I asked Jon about his process and this was his response: "We get the job order, my dad will look at it & figure out how to do it. We're not really set up as production, but he, from doing this for 50 years, will look at the drawing and know in his head what has to be done and he will go to the machine & just peck out a program, making it work. We went to BobCAD to streamline this process my dad does, make it more efficient so we can cut down on him having to sit down and figure out how to make the machine do what he needs… Instead, we can put the part in BobCAD & let the software figure out how to manipulate the machine." His dad is limited in what he can do in canned cycles and BobCAD is allowing them to grow and flourish. MAM started with BobCAD's V17 and have grown with us over the years, moving on to V28, V29 and then V30.


So what projects are keeping Jon and his shop busy these days? Jon says, "We make molds for a plastics company close to us & having BobCAD is going to make it easier because they can send us the part and we can use BobCAD to build a program that will machine it. Doing the molds in BobCAD has been my favorite thing to do so far." Jon was telling me that BobCAD is the only CAM system they have in his shop and he really likes the newer versions, however, his dad is very loyal to his V17. His favorite part of the software is something I think we can all agree is a life saver. Simulation. "Simulation is really useful for me, especially since I am newer to it. I create the program, then I can watch the simulation & toolpath. The machine may not know that I have something there but I do… So, I can make the adjustments accordingly. For me, simulation is invaluable for making sure the part comes out how you need it to. This is how I tweak the program to do what I want," says Jon.

As always, I like to leave the last part of the conversation open-ended. I asked Jon if he had any additional comments for me and he didn't hesitate to mention our wonderful Support staff: "Man… right now I wouldn't change anything, you guys have been more than helpful. I've called a couple times, ready to pull my hair out, I can't figure something out. So, I call, they say they will call me right back and they get me to whoever helps. They never hesitate to call back and get to the bottom of your problem with you. They can see what's going on with screen sharing & it's easier to show them what I am doing so they can catch the error. Their support will be like, 'ok… this is what you need to do, or don't use this function use this one'… they get me right back on track. Support, I feel like, is absolutely necessary and you guys (BobCAD) do a good job, especially with me in the learning stage." Well, we pride ourselves on having amazing Support and that is just icing on the cake. Thanks, Jon!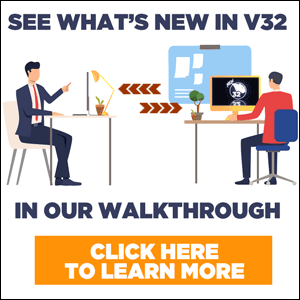 You're one click away from subscribing to BobCAD's YouTube channel. Click the link below for tips, how-tos and much more!