BDR Loopers & Clips Inc. is located in Chatsworth, Georgia; right off the Tennessee line. They make parts for tufting machines that manufacture carpets. "There are all kinds of parts on the machine… we make almost all tufting machine parts exclusively," says Johnston. I caught up with Chris Johnston from BDR Loopers & Clips Inc. while he was here for in-house training with a fellow employee. They spent three days here at BobCAD-CAM and received their V31 certification from technician Darren Harvey. Here's how they use the software to meet the needs of their clients.

Tell us a little bit about your shop.
We have 2 Fadal CNC Mills, a HAAS CNC Lathe and a HAAS CNC Mill. The shop originally started out sharpening blades for tucking machines using manual grinders; no CNC, no fabrication. What led them to convert to a CNC shop? They wanted to make their own parts. Instead of buying them, they could now manufacture them for much less money.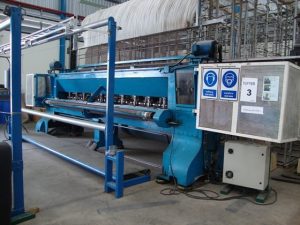 How do you currently use BobCAD-CAM in your shop?
They do a lot of 2 axis work exclusively using their V31 Mill package and their V31 Lathe package. Chris has come to BobCAD for training in the past. He tells me, "I came here 3 years ago for V29 training; me and 3 other guys."

Have you used any other CAD-CAM systems other than BobCAD-CAM?
I have but very little. I took classes at a local Technical College and they had another software that they were using. As far as how does it compare? Let's just put it this way; if I used that other software now, I would be lost!

What challenges do you face when programming your parts?
Pretty much all of it. It's hard to compare to a manual Mill. I couldn't program it on the machine by myself, that's really where the software comes in handy for us.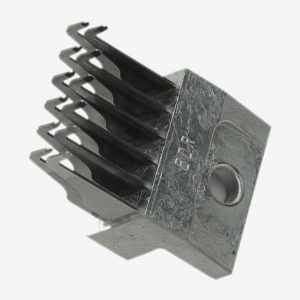 Are there any recent projects that you were happy with?
Any time that I do something and it looks good, I am happy with it… that & the main thing is that it works. I just enjoy making all kinds of parts because I used to not be able to make stuff and now I can.


Subscribe to BobCAD-CAM's CNC Software Blog
Join your fellow manufacturers! Get BobCAD-CAM's latest CAD-CAM articles straight to your inbox. Enter your email below:
Would you recommend BobCAD-CAM to other shops?
I would because I feel that it is very user-friendly. I mean, it's pretty quick and easy to pick up and run with.

Me: What did you think of the interface?
Chris: I like it! Took a little bit of time to get used to it, but once I got into it, I like it better. It was a little different than what I was used to but I got the hang of it pretty quick.



What feature do you use in the software the most?
Line parallel. I use that function on every part that I draw, no matter what.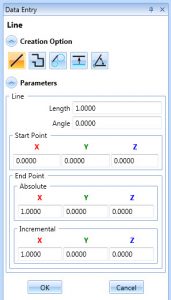 Did you have any expectations before coming to training? If so, were they met?
Yes; I expected to learn the ins and outs of the V31 and I did.

Me: Do you feel confident that you can take what you learned today and go apply it?
Chris: Oh yeah, definitely.

Would you like to add anything else about your experience at BobCAD-CAM?
Yeah, I really appreciate the hospitality here. Everybody is nice and it's a pretty neat place, to be honest with you… I wouldn't mind working here. It's different.

Want to see you & your shop in the next customer success story? Email me at [email protected].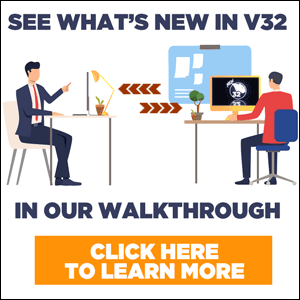 You're one click away from subscribing to BobCAD's YouTube channel. Click the link below for tips, how-tos and much more!