Tech Tuesday is a weekly blog that addresses some of the most common questions and concerns that I hear throughout the previous week from users of BobCAD's CNC software. Both customers and future customers are more than welcome to leave a comment on what they would like to see covered for the following Tech Tuesday.
Want better looking parts that are safer to handle? Deburring part features with either a chamfer or fillet is a great way to accomplishes this, but there's one problem…. They can be difficult to program, time consuming to setup, and lacked automation until now.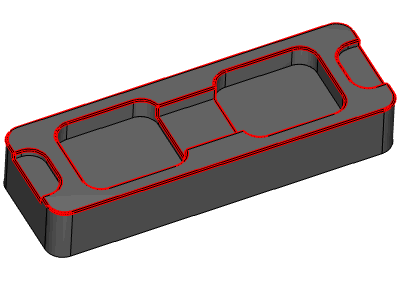 BobCAD's New Deburring toolpath makes it so easy to toolpath these historically tricky part features. Let's take a look at 3 examples the New Deburring toolpath makes it easy for anyone to program.
#1: Multi-Level Pockets and Profiles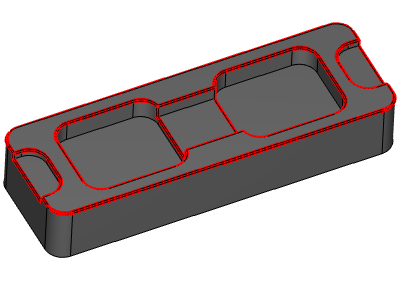 Deburring is a perfect choice for pockets and profiles at different Z levels. Why? Because it's a model based with built-in collision checking. This means you select your model, define the size of chamfer or fillet, and hit calculate. This toolpath does everything else for you. Eliminating the need to use toolpath extensions to trim back profiles or adjusting tool position to drop the cutter down to keep it away from the walls. Use one machining feature to deburr all part edges with a fillet or chamfer.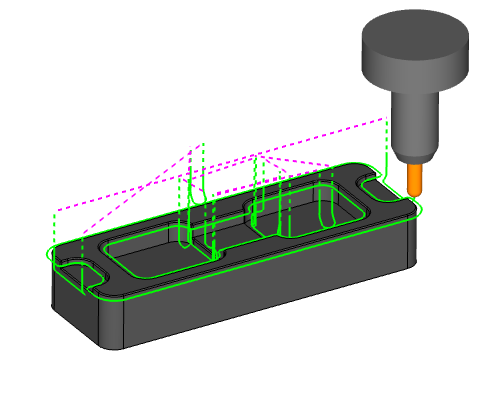 #2: 3 Axis Chamfers and Fillets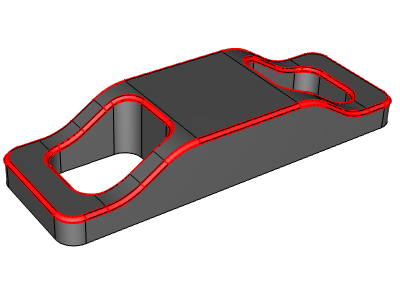 Our next example is one you'll run into after surface machining any part. In the past programming edge breaks like this took a little creativity. Maybe you created your own center line path or used a strategy like equidistant offset with guide curves to tackle these compound curves. Regardless of your workflow, programming features like this was time consuming for desired results.
Using the New Deburring toolpath to create 3D chamfers / fillets is made so much easier. Just select your model, define the size of the break you want and let the software do the rest for you.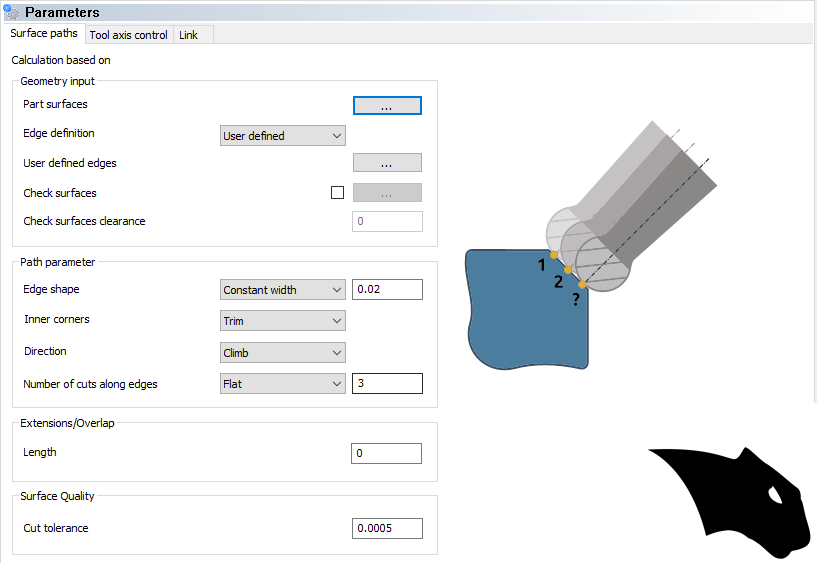 Choose from automatic edge detection or user defined where you can pick which edges you want to break.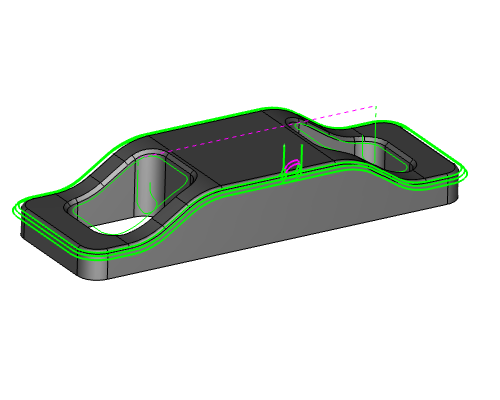 #3: Intersections and Undercuts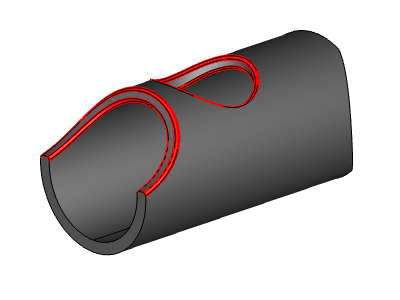 In our last example, we want to change our tooling from a ball mill to a lollipop cutter to allow for undercutting. Even though we are still programming in 3 Axis, the lollipop cutter allows us to reach part features we couldn't with a ball mill.
The New Deburring toolpath is the perfect option to deburr cross hole intersections. Just select your model and let this new toolpath do the rest, which makes cross hole edge breaking effortless. If you've struggled in the past with surface-based toolpaths, you'll find deburring so much easier to use.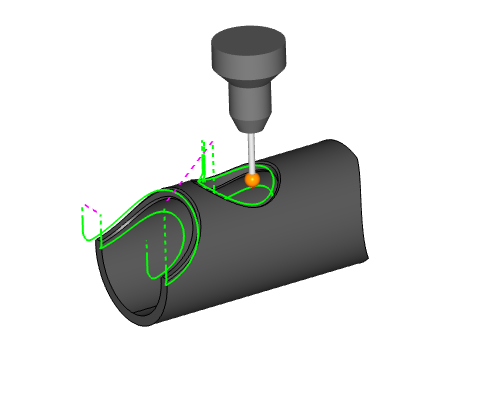 There you have it, 3 ways you can use BobCAD's New Deburring toolpath for edge breaking chamfers and fillets.
Deburr your parts while on the machine. collision free, automatically lead in/out, 3 Axis Chamfers, 3 Axis Fillets, Under cutting and more! This toolpath supports 4 & 5 Axis edge breaking, which we'll talk about another time.
Want to try it for yourself? Download for BobCAM for Solidworks V9 and the NEW BobCAD V34!
BobCAD-CAM has provided CAD-CAM CNC Software products to the global manufacturing industry for over 30 years. BobCAD-CAM software can be found to increase CNC productivity for many applications in aerospace, automotive, production manufacturing, mold making, general machining, woodworking as well as the medical manufacturing industry, consumer products, musical instruments, custom fabrication, defense industry and many others due to the products ability to automatically generate NC programming code for such a wide variety of CNC controllers. BobCAD-CAM software is also found in educational institutions throughout the world as well as independent hobby home use. Products include machining technology for 2, 3, 4 & 5 Axis CNC Milling, Routing, Waterjet, Plasma and Laser machines as well as 2 Axis CNC Lathe. BobCAD-CAM is modular allowing shops to start off at a reduced technology level and add technology as it is needed including an add-on, BobART, for artistic machining. Unique technology includes adaptive high-speed machining multiaxis milling and routing which is a first in the world of CAD-CAM software. BobCAD-CAM also provides a variety of quality training products that include regional and online training classes or private sessions tailored to specific applications. Professional certification and multi-tiered support solutions are available. Contact BobCAD-CAM directly for more information at 877-262-2231 or 727-442-3554
New Feature Spotlight – Tell us the topics that are most important to you Click Here