Meet Jeff, a trailblazer who attended our groundbreaking 1st Advanced Training Seminar last month. As part of BobCAD-CAM's commitment to delivering exceptional customer value, this new training format takes a deep dive into advanced topics that yield remarkable outcomes. Prepare to be amazed by the insights and techniques only on-site training packages offer.
Jeff, the owner and main programmer at Mill Tech @milltechmfg , has earned a reputation for his problem-solving prowess, earning him the moniker "Liquid Tylenol, taking headaches away from customers." With years of experience in the tool and die market, Jeff and his team excel at helping customers achieve results they didn't even realize were possible due to unexpressed challenges.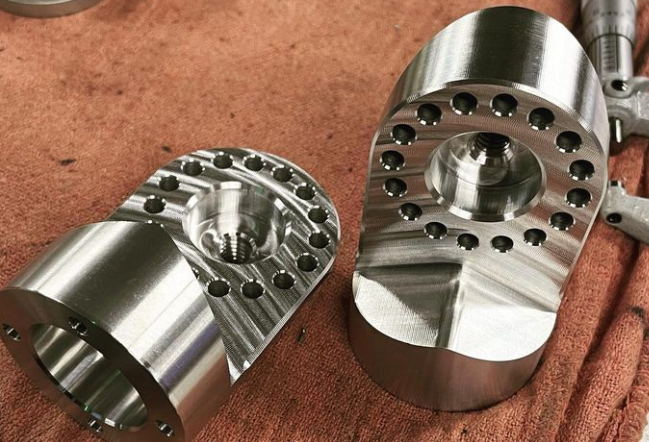 As a professional build-to-drawing shop, Mill Tech's greatest value is customer problem-solving. That's why shops like Jeff's often send both new and transitioning users to BobCAD's renowned three-day training seminars.
Jeff shared his experience, saying, "Previous seminars were excellent for staying up-to-date with new features. However, with the machines and parts I work with now, I was hungry for a deeper level of learning. I yearned to uncover the secret tricks used by the pros. I had seen incredible things others were doing with BobCAD online, and I knew I could do the same—I just didn't know how. That is, until I attended this transformative training event."
" This opened up my eyes to a lot more options and features, Helped me understand the what, where, and why of BobCAD's most advanced toolpath features."
Jeff's story highlights the transformative power of our advanced training seminars. Discover the insider knowledge and techniques that will propel your machining capabilities to new heights. Don't miss your chance to learn from the best and achieve extraordinary results with BobCAD-CAM.
Remember, the future of BobCAD CAM awaits, and it's calling your name.
Ignite your passion for precision engineering
and redefine what's possible with our advanced training seminars.
Over the last 3 years, over 200 new features were added to our CAD CAM software.
Join our weekly training to learn what's New with BobCAD-CAM, BobCAM for SOLIDWORKS, and BobCAM for RHINO.
Are your machines and projects getting more complicated?
Call 727-442-3554 to learn about the New BobCAD CAM.