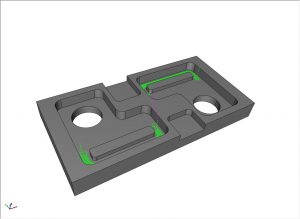 What Is Rest Machining?
Rest machining is a toolpath used to target material left behind from a previous cutter. Smaller slots and corners where a larger tool couldn't reach, rest machining can come behind and finish these areas.
BobCAD's Rest Machining and What It Can Do For You
Machinists will find themselves implementing Rest Machining to remove leftover material from a previous operation. BobCAD's CAM software will auto-populate Rest Roughing parameters based on your previous pocketing cycle. The user simply selects "Use Previous Operation" and the software updates the Rest Roughing fields. Users have the ability to override the settings. Rest Machining supports both offset patterns and adaptive patterns in BobCAD.
Subscribe to BobCAD-CAM's CNC Software Blog
Join your fellow manufacturers! Get BobCAD-CAM's latest CAD-CAM articles straight to your inbox. Enter your email below: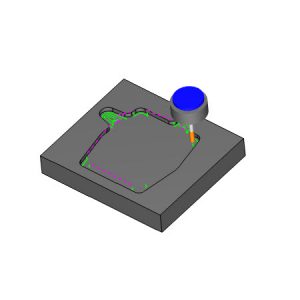 Ever since we introduced Rest Machining in BobCAD-CAM, users have been making the most of it. Being able to create an operation which only focuses on the areas left by a larger tool on a previous operation has certainly proven invaluable! The only thing we noticed along the way, however, is it can be a little too exact. In machining, having a little overlap is usually the way to go, in order to keep things as clean as possible. That's why, in BobCAD-CAM V32, we are introducing the Expand Rest Area option. This provides the ability to extend the area that will be rest machined in order to provide enough overlap to have it machined well.
The Expand Rest Area Options Are Now Available in the Following Operations:
Advanced Planar
Advanced Z Level Finish
Project Curves
Equidistant
Start your Test Drive.
Have questions? Call us at 877-838-1275.
You're one click away from subscribing to BobCAD's YouTube channel. Click the link below for tips, how-tos and much more!