You're one click away from subscribing to BobCAD's YouTube channel. Access more webinars like this and much more!

Where can you find the runtime estimate for your Toolpath?
There are 3 places BobCAD will report the cycle time estimate.
1. Toolpath Statistics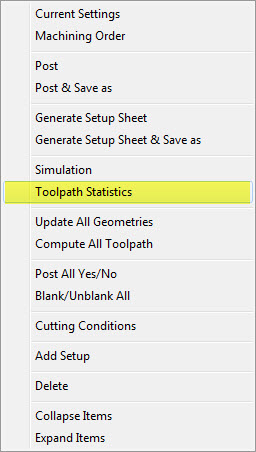 2. Simulation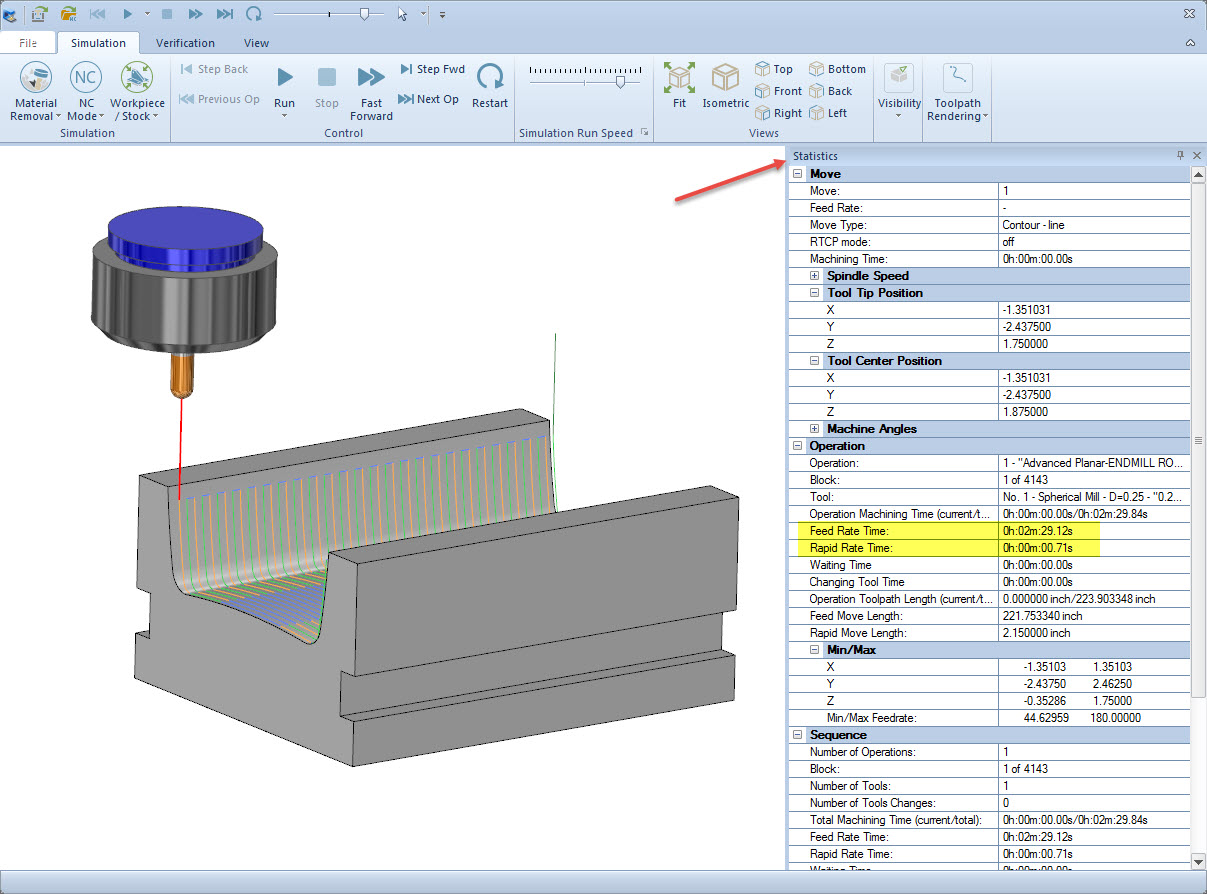 3. Setup Sheets

Does Advanced Rough have an option to start off the stock vs plunging?
Yes. Advanced rough is a stock-aware Toolpath and will start off the part automatically. You can also uncheck the center cutting tool option to eliminate plunge moves.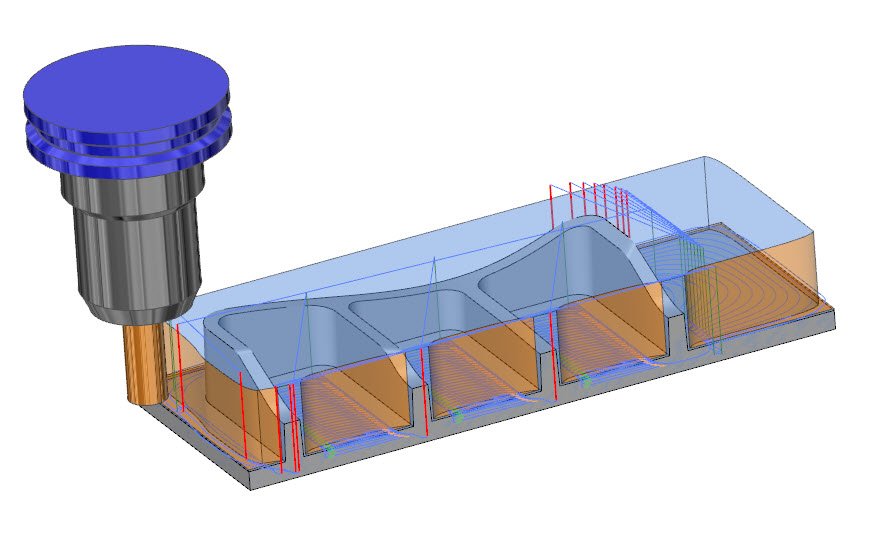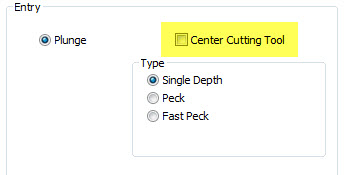 What system requirements do you recommend?
6GB RAM or More

1GB Graphics Card or More ( NVIDIA  )

Intel® or AMD® Processors** i5 or greater

2+GHz Processor (Multi-core) or higher
Where do I find out what the current build of the software is?
You'll need to login to www.bobcadsupport.com. Once logged in, the top navigation bar has a pull-down menu for downloads, one of which is software updates. This is where you'll find the current build to download.

What do you gain from upgrading to Mill Profession from Mill Standard?
Upgrading to the Mill Professional software adds 7 additional 3 Axis Toolpaths that expand the control and cutting patterns you'll have access to for 3D roughing, semi-finishing and finishing operations.
Key Features:
Operation Stock

Gouge Check With Check Surfaces

Adaptive Stepover

Angle Range

Inside / Outside / Center Boundary

Operation Stock is used as a 3D boundary where any Toolpath outside of the stock will be trimmed away. This feature is used to better target material and remove air cutting.

Gouge Check with Check Surfaces is used to trim away or "bump up" Toolpath that makes contact with user selected surfaces. This provides additional control over where Toolpath is created.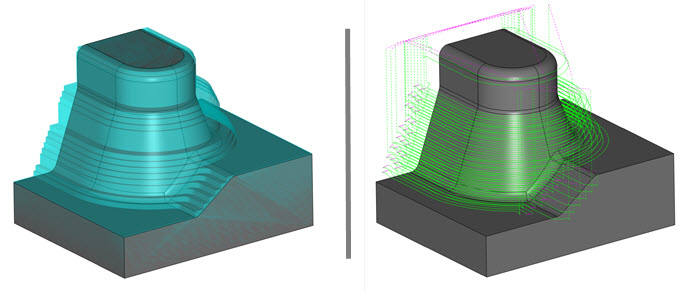 Adaptive Stepover is used target material where surfaces are either very shallow or very steep. When using an Adaptive Stepover, the Stepover amount will "tighten up" in the shallow or steep areas of your geometry.





Angle Range is used to control the where Toolpath is created based on the slope of your geometry. You can either cut inside or our outside of a user defined angle range.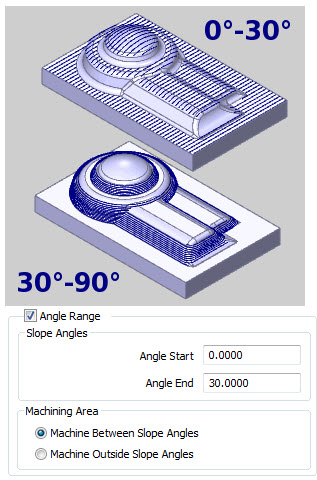 Boundary Control allows users to drive the center of the tool to the boundary, or have it stay inside or go outside the boundary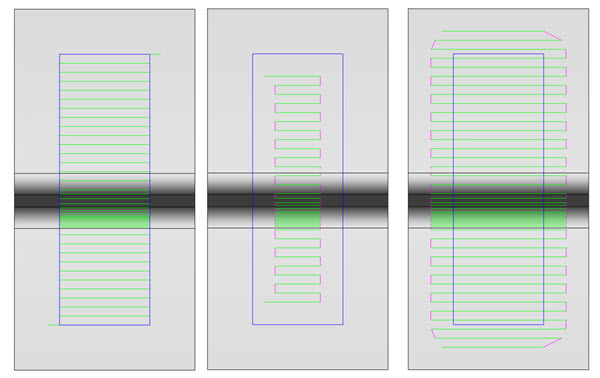 What is a drive surface?

A drive surface is the surface(s) you select to "drive" your Toolpath along. This term is used with our surface based Toolpaths and is the geometry you select to create Toolpath on.


Subscribe to BobCAD-CAM's CNC Software Blog
Join your fellow manufacturers! Get BobCAD-CAM's latest CAD-CAM articles straight to your inbox. Enter your email below:
Summary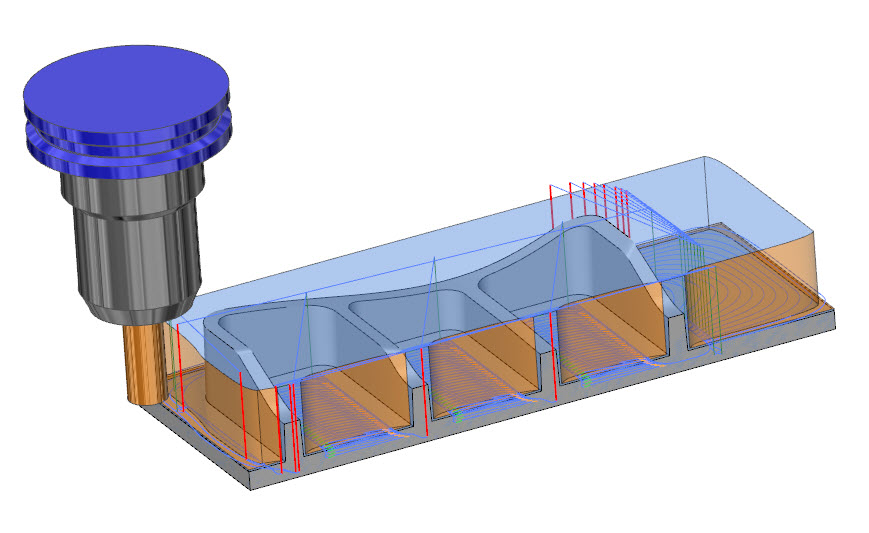 Article Name
What's New in V30 3D Milling Q & A
Description
Al DePoalo does his weekly webinar where he covers the most common questions in the new BobCAD-CAM V30 software.
Author