Today's topic focuses on 2 axis turning. Let's take a look at Feature Types and Region options in BobCAD's Lathe software & how you can use them to program your parts efficiently.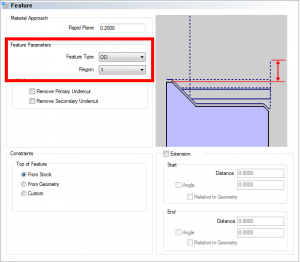 When using BobCAD's 2 axis Lathe Wizard for turning cycles, you'll use your feature parameters to control where on the part you are machining. Listed below are the 4 Feature Types you can choose from: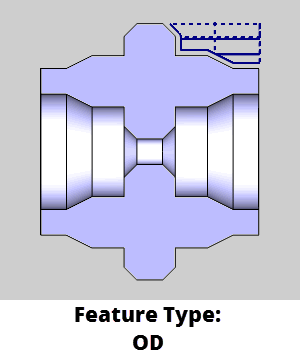 1. OD- For programming on the outside diameter of the part.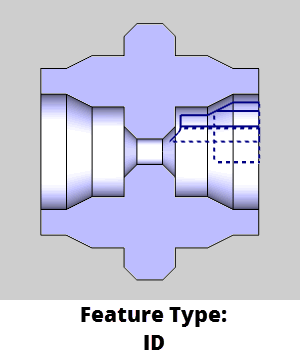 2. ID- For programming on the inner diameter of the part.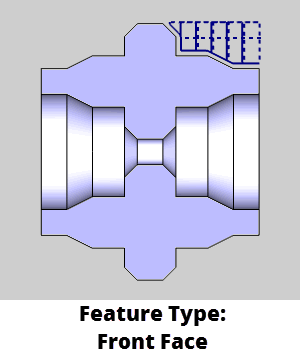 3. Front Face- For programming on faces normal to Z+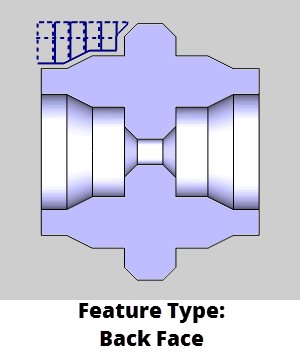 4. Back Face- For programming on faces normal to Z.


Subscribe to BobCAD-CAM's CNC Software Blog
Join your fellow manufacturers! Get BobCAD-CAM's latest CAD-CAM articles straight to your inbox. Enter your email below:
Now that you understand where on the part you'll be creating toolpath, how do you determine the direction of cut? This is what Region 1 and Region 2 are used for. By switching from Region 1 to Region 2, it will switch the direction of the cut (illustrated below).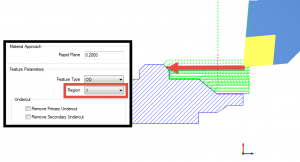 In this OD example where we are using Region 1, you can see how the toolpath starts on the right side of the part and works its way to the left side.
If we want to switch the direction of cut, we can change the Region from 1 to Region 2. The toolpath now starts on the left side of the part and works its way to the right side.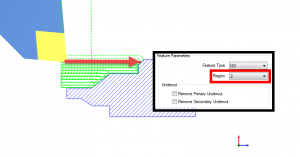 Takeaway
Lathe software from
BobCAD-CAM
affords users more control over their software. With the Feature Type and Region options, you have full authority over where & what direction cuts are made on your parts.
If you are a visual learner, check out the video below!
Get Your BobCAD-CAM Trial Version Here & Start Cutting Today

You're one click away from subscribing to BobCAD's YouTube channel. Click the link below for tips, how-tos and much more!


BobCAD-CAM has provided CAD-CAM CNC Software products to the global manufacturing industry for over 30 years. BobCAD-CAM software can be found to increase CNC productivity for many applications in aerospace, automotive, production manufacturing, mold making, general machining, woodworking as well as the medical manufacturing industry, consumer products, musical instruments, custom fabrication, defense industry and many others due to the products ability to automatically generate NC programming code for such a wide variety of CNC controllers. BobCAD-CAM software is also found in educational institutions throughout the world as well as independent hobby home use. Products include machining technology for 2, 3, 4 & 5 Axis CNC Milling, Routing, Waterjet, Plasma and Laser machines as well as 2 Axis CNC Lathe. BobCAD-CAM is modular allowing shops to start off at a reduced technology level and add technology as it is needed including an add-on, BobART, for artistic machining. Unique technology includes adaptive high-speed machining multiaxis milling and routing which is a first in the world of CAD-CAM software. BobCAD-CAM also provides a variety of quality training products that include regional and online training classes or private sessions tailored to specific applications. Professional certification and multi-tiered support solutions are available. Contact BobCAD-CAM directly for more information at 877-262-2231 or 727-442-3554.