Clearwater, Florida – BobCAD-CAM, Inc. develops CAD/CAM CNC machining software for manufacturing businesses. They have just released the new v26 Wire EDM 2 & 4 Axis CAD/CAM software, adding it to their line of CNC programming software products. Their CAD/CAM products improve workflow efficiency by streamlining the process of selecting tools, materials and cutting strategies which can be very time consuming and produces the numeric code that the machine requires to actually machine the part fast and error free. With the new release of their Wire EDM module, CNC machining businesses that use Wire Electrical Discharge Machines can fully streamline and automate the process of making dies and other precision parts that require EDM programming.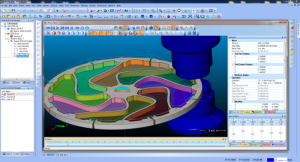 "The Tool & Die industry and any precision Wire EDM shop will really benefit from being able to program their 2 or 4 axis EDM parts with this technology as we have added machining wizards and dynamic machining strategies for 2 and 4 axis programming along with a long list of inside, outside and open shape cutting operations that really streamline EDM part making," said Greg Myers, who oversees Software Development at BobCAD-CAM.
The new v26 Wire EDM CAD/CAM release has received a major overhaul and now includes many of the powerful enhancements that were added to the milling software but only customized for what an EDM programmer needs. New features start off with new machining wizards for creating outside and inside cutting toolpaths as well as open shape cutting for 2 Axis and 4 axis programming. All wire toolpath machining operations use these machining Wizards. These machining wizards step the operator through all of the necessary stages required to create a 2 or 4 axis program basically removing the guesswork from programming. The new Dynamic Machining Strategies functionality also allows the operator to add Rough Cut, Skim Cuts, and Tab Cut operations on the fly. For the first time ever, BobCAD-CAM now offers solid simulation for Wire EDM with this new release.
The new CAM Tree manager allows the operator to keep cutting operations, machine configurations, cutting conditions, post processing and everything else involved all in one place and easy to manage. Posting has been greatly enhanced. For example, several predefined processing orders are now available and operators can simply change the posting order with the press of a button, or completely customize their posting order to meet their needs. Copy and Pasting features and machine operations is also an added benefit.
"The new v26 Wire EDM CAD/CAM system has a lot to offer the Wire EDM machining industry for precision part making." added Myers.
Click HERE to download a Free v26 Wire EDM Trial.
Summary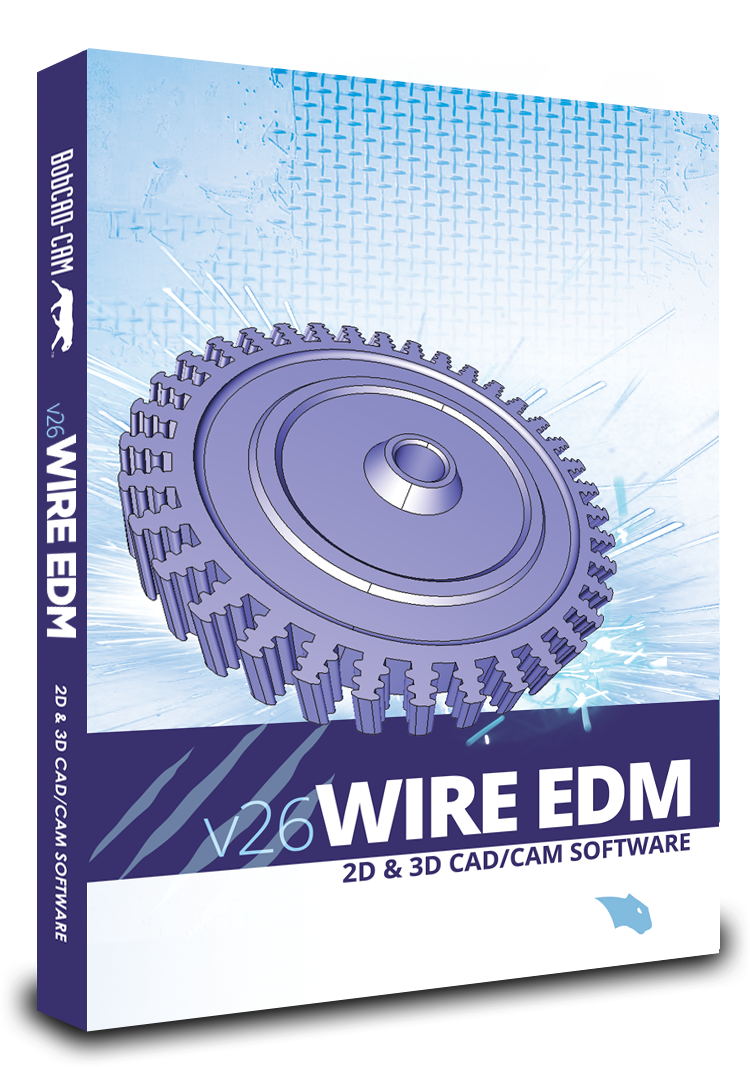 Author Rating





Brand Name
Product Name
v26 2 & 4 Axis Wire EDM CAD/CAM
Price
Call us Today at 727-442-3554 or Toll Free 877-262-2231
Product Availability