Do you have a love for the great outdoors or enjoy mountaineering and climbing? While many do, it's rare to see the combination of CAD-CAM technology and CNC manufacturing with such a way of life.
Creativity, Vision & Engineering
About three years ago Peter Frykholm was stuck in a rut professionally, and wanted to break out and do something unique, creative and independent. He wanted to find a way to combine his various interests, which include woodworking and mountain climbing.
Eventually he arrived at the idea of creating small topographical carvings using 3D solid modeling and then machining them with a CNC Router. This is when he decided to launch his business, Precision Peaks which immediately started to grow. Using Colorado pine, they create carvings of the all the great peaks, valleys and ski areas of the Mountain West and beyond.
Discovering CAD-CAM for The Manufacturing Process
They decided to acquire a 3 axis CNC Shark Pro Plus HD router to machine each project and it works great for what they do. However the process can be challenging on the design side and then programming for the machine. They needed a solution to taking a model and translating it into a useable program for the router. This is when they sought out CAM systems that could give them more than what came with the machine. They found BobCAD-CAM software and ordered a license to get started.
"My 3D models are created using raw USGS topographical data. After creating the virtual models, I turn to BobCAD to generate the programs used to machine the carvings," says Peter.
Overcoming Challenges With CAD-CAM Technology
The initial challenge was how to reduce cycle times while figuring out how to streamline the roughing process of machining. The models have extremely complex 3D surfaces that took a significant amount of time to machine both roughing and finishing operations. They had to generate optimized 3 axis roughing toolpath that wouldn't take forever to machine.
"The CAM software that came bundled with my machine was adequate for launching the business and proving out the idea, but over time it became evident that I was very limited in terms of what it could do," says Peter. Peter knew early on that as the business grew, he would need to reduce machining time as much as possible. "I purchased BobCAD-CAM software specifically to increase the number of 3 axis roughing strategies that I could employ, and the result has been profound" adds Peter. He continued, "On most programs, I'm now able to reduce machining time by about 30% without compromising on the finish quality."



CAD-CAM Machining Strategies that are Wizard Driven
Peter started off with the wizard driven plunge roughing operation in the software to remove the largest bulk of material. The plunge roughing strategy can be used for either 2D or 3D models and offers the ability to program toolpath based on 4 different pattern options. Various control type options within the software allow for plunging the tool to the specified depth or offset of the contour or to peck drill down to the set depth. Once the variables are set through the machining wizard, the software automatically generates the toolpath for machining. Then simulation can be used to inspect the machining operations prior to posting out the g-code to the CNC machine. Simulation alone can eliminate potentially costly mistakes before it hits the machine. With just a small amount of experimenting, Peter determined the new cutting conditions that will allow him to maximize production within the capabilities of his machine. Thus, turning his challenge into a problem of the past.
"The BobCAD software is robust and comprehensive. I barely tap into all the functionality. But for my focused purposes, it is exactly what I need. I can quickly load a new 3D file, apply my machining preferences, do a quick check for collisions and other issues, then post the file and be on my way to the shop in a matter of minutes," says Peter.
Peter never claimed to be an expert in CAD-CAM programming. "I am not a professional machinist, nor do I have extensive training with CAD-CAM programming. I am always on a steep learning curve," he says. So he turned to BobCAD-CAM technical support and training to get him going. He adds, "When I purchased BobCAD, I needed a bit of hand-holding from the Technical Support department, and they were very helpful in answering my questions and getting me over a few technical hurdles. Response time was quick. I feel that the company wants me to be a successful user at the end of the day."
Obtaining The High Quality Finish
Following production, they lightly sand the wood to remove any sharp edges, but otherwise leave the models in a raw and tactile form in order to emphasize the nuances of relief. After sanding, each model is treated with natural wax to protect it and highlight the grain of the wood. They avoid using heavy stains, varnishes and sealants in order to present the wood in its most natural state. Peter primarily uses standing dead timber that is dry and structurally sound. A finished model may feature small cracks, knots, pitch pockets, insect markings, and discoloration that give pine its defining characteristics. This adds character to each piece.
When you visit the Precision Peaks website you immediately feel the outdoors. For people that share the adventure of climbing and a love for the outdoors you can retrace your route to an epic summit, relive the awe of a National Park visit and even remember a sweeping mountain vista. The Precision Peaks mountain models allow you to chronicle your mountain adventures in North America and beyond.
What mountain tells your story? Find out at Precision Peaks Online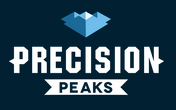 For more information on Precision Peaks mountain collections, visit their website HERE or email them directly at [email protected].


Contact BobCAD-CAM at 877.262.2231 or download a free trial of the latest in CAD-CAM software today! Click HERE
Here are other CAD-CAM related links that you may find interesting: