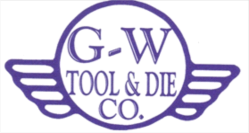 GW Tool and Die is a tool and die shop and CNC machine shop all in one. Starting in 1946 by the namesake "G and W" Grimm and Westerheide as a small machine shop with big dreams in Minster, Ohio. After several years being a machine shop, they decided to become a Tool and Die shop and team up with Bill Marwil in Fort Loramie, Ohio. Together they supplied the automotive industry with various muffler parts and aftermarket accessories. In the late 1980's the original owners decided that it was time to retire and pass the business off to their sons. After several innovative years together, the original G & W Tool & Die moved to its own location behind Marwil Products exploring other ventures and working on their customer base. The business was sold to one owner in 1992 and sold again to the current owners, Jarett and Nicole Schmitmeyer in 1996. Jarett was a machinist and when the business became available, decided that this would be a great place to own since it was a great place to work.
"My name is Eric Grimm. In 1996, I was added back on as staff at GW Tool & Die www.g-wtool.com as a Toolmaker with the newest owners and have been working with them for over 18 years. As you can see from my namesake, I am a direct decedent of Carroll Grimm who started GW Tool. I've since moved up and became the shop foreman and staff programmer. I have been working with BobCAD-CAM software for many, many years and have to say that it has been the most productive software that I have ever encountered. I can not say enough good things about BobCAD-CAM and how it has grown, as I have grown in my career."


"I am especially impressed that the developers have actually taken my advice to make BobCAD system better for you, the consumer. Whenever I find that the latest and the greatest has a glitch or needs a tweak, they listen and fine tune it to a great product that it is today. I believe that BobCAD-CAM has always been easy to learn and user friendly. The staff is knowledgeable and when we got the newest CNC mills and lathes this year, the programming has been a snap to convert." "One perk about BobCAD is that our operators have very little editing at the machine because the programs from BobCad are right the first time and make quality parts. If the operator is editing, the machine is not running. Another is that the age of our CNC's range from 1992 to 2014 and do not hesitate to configure from machine to machine when we move jobs around. It is just as efficient with lathes as it is mills with programming, especially 3Ding and contouring."
"I can't recommend BobCAD-CAM Software enough."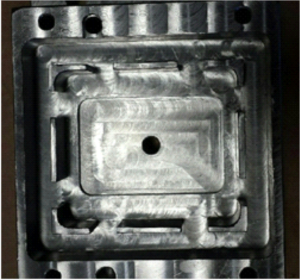 "The price is right, the staff is great, and they care about the end users. If you want something affordable and easy to learn, then BobCad is the software for you and your company. GW Tool has become the versatile machine shop it is today because of the technology that BobCad offers."
"Thank you BobCAD-CAM for all you do to make my day a good one!"
Eric Grimm, Foreman, Staff Engineer
GW TOOL & DIE COMPANY



Contact BobCAD-CAM today at 727-442-3554 or 877-262-2231 for information on their powerful and affordable CAD-CAM Software!
Download a FREE CAD-CAM Demo Today! Click HERE
Here are other related articles that you may be interested in: