Programming a negative draft or undercut feature is made simple with BobCAD's Advanced Z level finish in their latest V31 CNC software. Use a T cutter or lollipop, select your model and compute.
Subscribe to BobCAD-CAM's CNC Software Blog
Join your fellow manufacturers! Get BobCAD-CAM's latest CAD-CAM articles straight to your inbox. Enter your email below:
Using Advanced Z Level Finish, users can target and program model features that require special tooling for undercutting. Use your T cutter or lollipop tool to machine inside and outside undercut features.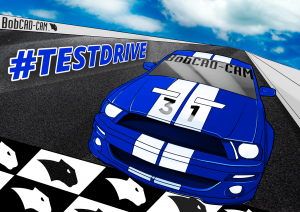 You're one click away from subscribing to BobCAD's YouTube channel. Click the link below for tips, how-tos and much more!