As a CAD-CAM vendor one would immediately start thinking of how the new CAM features of the latest BobCAD-CAM boost toolpath generation functionality through to shortening programming time and everything in between; setup sheets, more profiling tools etc, etc. The keyword in that last sentence is "Time". What is the number one thing that keeps businesses around in the current economic climate? It's customer service.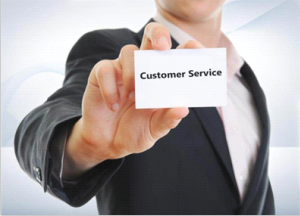 Customer service ranges from technical support to ensuring that people get up and running with their new CAD-CAM products to being able to successfully use their existing BobCAD-CAM systems as well. But let's look at the average CNC business. They deal with customers every day that have an invention or an idea that they consider really valuable to the world. This is why they reach out and need design and CNC manufacturing. So a CNC shop owner ends up spending time with those customers to ensure that nothing is missed all the way down to the tolerances of their part that is being designed and machined. Now look forward to what BobCAD-CAM software or any CAD-CAM product does for that matter. It saves time through automating the CNC programming phase of making something. CNC shops can save time, program parts while machining parts etc, etc. Right? Right.
The latest V27 CAD-CAM software focuses on streamlining programming efficiency by saving time along with providing a long list of robust design and machining features and more.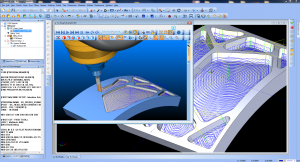 The CNC machining world is a game of minutes. Every minute that machine isn't cutting parts it is costing the shop money. While we can open doors for shops to take on more variety and complexity of jobs, it is still up to that shop to drive in their own clients. What we can now do is provide the shop with more time to spend with their clients, making sure that those clients feel like they are getting the hand-holding and attention to detail that they deserve. Those clients need to feel that their hard earned money is being well spent. By upgrading to the latest BobCAD-CAM V27 software the shop is securing the fact that this valuable time savings can be spent working with their customers, putting in the time that those customers feel they need to feel good about the decision they made to begin with. It's a game of minutes. We give shops that time they need. Every BobCAD-CAM product gives back more time to the shop. CNC businesses need to know this. The new Dynamic Machining Strategies™ alone save critical programming time. A person could think that we're splitting hairs here but the fact of the matter is that:
1. Shops that use V27 can spend more time servicing their customers instead of clicking on geometry every time they load up a machining strategy.
2. Shops can be machining parts while programming parts. In certain cases this alone can double productivity!
3. Customers will recognize the amount of saved time that can be used to make sure design details are managed properly, editing changes can be made without having to get back to customers next week, etc. I know this might seem critical but the 20 minutes we saved in programming time as an example could be used spending time making a customer feel important, servicing the customer or just being able to display total confidence when dealing with a potential customer on what the turnaround time will be on a CNC job.
The point is that it all matters in the game of minutes. It all comes down to saved time. CNC shops that provide quality time to their customers have a higher chance of retaining their business and leveraging referral business. The real question CNC shops need to be asking is "what is the cost of NOT upgrading to the new V27 CAD-CAM system?"
Download the latest V27 CAD-CAM software demo HERE