Ross Bonacci is a tool & die maker at FuelCell Energy in Connecticut and has been with them for 23 years! He is quite the utility belt at his job. Ross tells me, "I'm responsible for machining, fabricating, tooling, processing parts… generally, anything that needs to be done." He is well known amongst our Support team for his friendly, fun banter and extensive machining experience. Although he has used other major CAM systems, Ross prefers BobCAD for all of his prototype, one-off pieces.

He says, "We use BobCAD to import files & create toolpath. BobCAD always works flawlessly with our posts, which has been really nice because your team got them dialed in just the way we want them." So, what led Ross to use BobCAD-CAM exclusively? "The user-friendliness of BobCAD is huge for me," says Ross. "I started my trade in 7th grade, so I have been doing this my whole life, manually programming and writing g-code by hand. For me, when I got this system, within an hour and a half I was making parts… I can do anything now. Your support at BobCAD is great. They teach you, they don't just rush through it. I even have my own seat for my computer at home!"





Ross has been current on the last 3 versions now and it has paid off wonderfully for him. Staying current in the software is a great way to minimalize any learning curve you'll experience with the software, allowing you to keep that machine running. He said, "When you start to use software and then they (software companies) upgrade versions, it gets a little harder each time to use, but not with BobCAD. Every time I have gotten a new version from BobCAD, it gets a little easier." Ease-of-use was the main theme when I was talking to Ross. He likes how BobCAD's Wizards pull him through the software in a step-by-step manner. Also, our latest version, V31, presents icons with descriptions so users are aware of what different functions mean. This is essential for mistake-free machining. When Ross gets stuck, he said he turns to our YouTube videos online for help. "Those videos from Al DePoalo are very helpful and very plentiful," Ross says.


Subscribe to BobCAD-CAM's CNC Software Blog
Join your fellow manufacturers! Get BobCAD-CAM's latest CAD-CAM articles straight to your inbox. Enter your email below:
When asked if he would ever recommend BobCAD to other shops, I wasn't shocked by his answer. "Yes, absolutely," he says. "For starters, the price point is very affordable; you could get a few seats. When everyone has a seat, they can all work together seamlessly when programming parts. Also, the customer support at BobCAD is top-notch. I always get great posts from you guys that work perfectly with my machines.
Clean posts give me that extra confidence to make parts.
"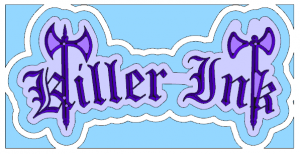 As we started to wrap up our interview, I was curious about what Ross' favorite part of the software is. A lot of the people typically mention the toolpaths in BobCAD but Ross was a bigger fan of our artistic add-on software,
BobART
. He says, "I use BobART a lot just to import files & images I see on the internet. For example, if I want to make a sign that looks cool, I can import an image with BobART, clean up the file, size it up to the size I want and machine it." He loves using BobART with his Plasma cutter.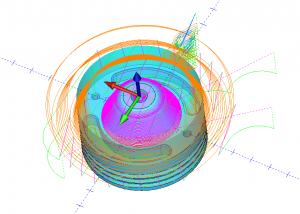 Typically, I keep my final question as an open-ended one. When asked if he would like to add anything else, Ross had this to say about our awesome Support team here at
BobCAD
: "I really like the customer service and the patience you guys have. See, machinists, we are hands-on guys… we cut things by hand, we feel things, especially when it comes to using manual machines. So, when you are behind a keyboard trying to figure things out and you're making things with a computer, our heads aren't geared like that, you know? But once you start getting a feel for the software, there's a comfort level with it." I wonder who else can relate to this statement? He finishes with, "So many guys think they can do it faster at the machine… maybe, but maybe not. With BobCAD, you can really see what you are doing. Being able to see what you are doing may change your approach versus how you may have done it at the machine. You guys are an honest group of people and it has been a pleasure dealing with you every single time." After spending almost an hour with Ross, it's easy to see what has made him so successful for all these years; a willingness to learn coupled with the right software!
Want to see you & your shop in the next customer success story? Email me at [email protected].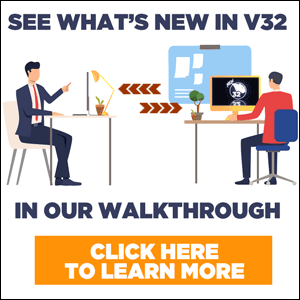 You're one click away from subscribing to BobCAD's YouTube channel. Click the link below for tips, how-tos and much more!