July 20, 2023| CAM, Cutting, Machining 
In BobCAD CAM we have integrated two new windows that allow us to control our machining processes in a simple and fast way. Now, in addition to the CAM Manager, we have a tab called Operations, there are the Operations Manager and the Tools Manager. These two windows allow the user to organize and modify the cutting order based on the operations and tools in use. 
Operations Manager  
 In the Operations window, we find all the operations organized in the order that were created in the CAM Manager. To modify the cutting order, the user can drag the operations and sort them. You can also right-click on the milling project to apply any of the 3 default order types (by function, by tool or by work plane).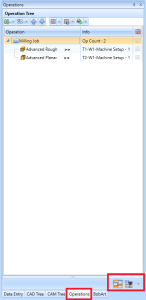 Drag and Drop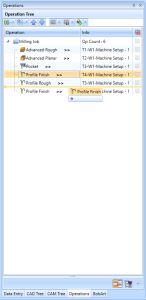 Default Order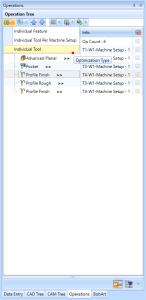 In addition, in this window the user can generate G-code from a single operation, generate individual machining reports, and even control the machining order and code generation of the path sequences. 
Operations Manager Applications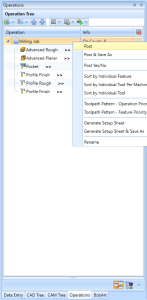 Control over Toolpath Pattern 
The Operations Window separates the Toolpath Pattern into individual operations, this allows the user to have full control over each of the duplicate operations, something that was impossible in previous versions, because all operations in a sequence existed only as a duplicate of the toolpath, not as real operations.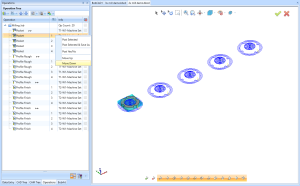 Tool Manager  
Unlike the Operations Manager, the Tool Manager organizes the machining process using the tools as a common element, this means that under each tool we have in our current tool set, we will find the operations that are using it.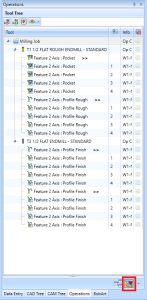 Although BobCAD-CAM has always worked on an operations basis, this new window is much more akin to the work of metalworking companies, because the cutting order and compensation changes are based on tools and not operations. 
 If in the process of machining, a tool breaks, loses the edge or was not the indicated tool, it must be replaced in several operations of the program. In previous versions, the user had to enter each operation separately and replace the tool in each one. This process, depending on the complexity of the part, could take more than 30 minutes. Now, with the tool manager, this process takes no more than 10 seconds.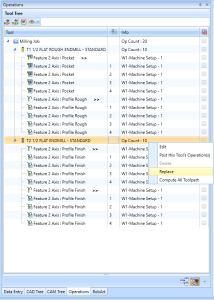 As you can see, these two functions are very useful to streamline the programming and machining processes, allowing the user to have several options for the definition of cutting order and tools. This article can help you have a better understanding of these. 
Remember to sing up to our training event tomorrow July 12 at 1 PM Eastern Time
Click here the join us