Tech Tuesday is a weekly blog that addresses some of the most common questions and concerns that I hear throughout the previous week from users of BobCAD-CAM software. Both customers and future customers are more than welcome to leave a comment on what they would like to see covered for the following Tech Tuesday.

If you have used any version of BobCAD or BobCAM in the last 10 years, you can bet Greg Myers has put his personal touch on it. He is the Director of Software Development and has been with us since 2008. Greg has been super busy these last few months; on top of becoming a new father in November, he and his team did an awesome job getting our new V7 and V31 out on time. If you have ambitions of becoming a programmer/developer, Greg has some pretty good advice for you towards the bottom of the article!

You started working in your dad's machine shop at a fairly young age, can you tell us a little bit about that?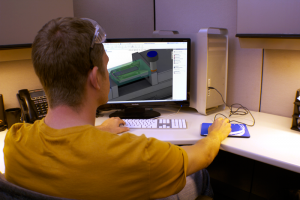 My grandfather started a machine shop that he and my father grew into a thriving business doing job shop work and aiding local companies in East Palestine, Ohio. I remember machining my first part on a manual 4 axis Milling machine around 12 years old. By the time I got my license, I needed gas money… so it was time to start working! After school, I would go to the shop; this is when I began truly learning the trade. My dad had just purchased the shop's first CNC Mill, and me being pretty computer savvy, I was able to jump into conversational programming pretty quickly. Using my father's extensive background in machining and combining that with my skills on a computer, we were able to start taking on more complex jobs. We eventually, over the next couple years, added a second CNC Mill, this time with a 4th axis rotary, and also a 2 axis CNC Lathe. I was able to absorb a lot of machining knowledge from him and also help him with the computer side of things. We were fortunate that word spread of the quality work we were producing, giving us more jobs coming through the door!

How did that experience help shape you as an adult?
For those people out there reading this that own a shop, you all know this trade is not a 9-5 position. My father's work ethic of working 8-5, taking a couple hour break for dinner, and going back to the shop until 10 o'clock to get the work done on time was instilled on me at a very early age. He always said there are only two ways you can use your time; you are either out spending money or you are spending that time making money. He always enjoyed what he did, and would much rather be making things than sitting at home on the couch watching television. I was very fortunate to be able to see what most in the world never get to understand; which is how most of everything we use every day comes to exist. That enjoyment of creating something that didn't exist without you has stuck with me and shaped me into who I am today. We continued working together all the way through my college years until I graduated and got offered a position here at BobCAD-CAM!

Was your career path an easy, clear choice? Please explain why or why not?
I started racing motocross at a very young age, to which my father was very supportive and always pushed me to be one of the best in the area. One day when I was practicing for the national amateur race, I came up short on a jump and broke my leg pretty badly. I spent 8 months in a full leg cast. As a result of that, I spent a lot of time on a computer & started learning a little bit of programming on my own. This is really what sparked my interest in computer programming. Heading into college, I figured computer programming was going to be a stable career that could keep me building things (similar to machining). These two passions grew together. With these two skills, I figured what industry could use my combination of backgrounds better than working in CAD/CAM? It was a no-brainer from there on out!

There is a lot of planning and preparation that goes into releasing a new version of software. What did it take to make sure BobCAM V7 for Solidworks came together efficiently and on time?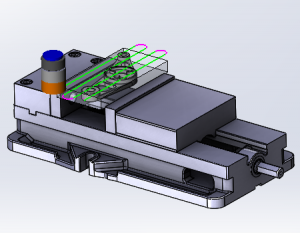 I am very fortunate here at BobCAD-CAM to work with a great team in the software development area. Our main focus is always just listening to the customers and what they are requesting, as well as following the latest trends in the industry. Like any project, of course, it takes some keen planning & project assignment. Also, it takes a lot of working together to make sure all the projects are completed, tested, and ready to go for the end-users come release time!



Subscribe to BobCAD-CAM's Tech Tuesday Blog
Join your fellow machinists. Get the latest Tech Tuesday CAD-CAM articles sent to your inbox. Enter your email below:
Is there a particular part you made that you are really proud of? If so, what was it?
That's a tough one! I always loved the fact that our shop was a job shop, so we got to work on such a variety of different parts. Ones that stick out in my mind is all the copper work we did making crucibles for melting titanium. There is nothing more nerve-wrenching than knowing you are whittling away at a $20,000 piece of material. It's even more stressful that you cannot make an error on that thing. You can't just go grab another piece off the shelf to start over. With that being said, I think the parts I am most proud of are all the parts that our customers are making using the software we create here every day. That is the real enjoyment I get from designing and working at BobCAD-CAM is knowing that I am helping not just make parts for a certain shop, but there are thousands and thousands of parts being made simply from the work we are doing here in our office.

What advice would you have for anyone wanting to become a programmer/developer?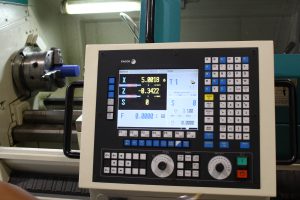 There are a couple of main things that I could stress for becoming a software developer. First and foremost, a software developer/engineer is such a broad term since every aspect of our life now has some sort of software behind it. If you are just looking into becoming a developer, I would highly recommend deciding what part of software development you really want to focus on, because each industry has such different requirements. For us in CAD/CAM, it's more than just knowing how to code (and of course the intense mathematics behind it all). We touch so many aspects between algorithm development, user interface development, understanding & interacting with Windows and its nuances, databases, and much more. When you decide to be a developer, you will never be done learning. There will always be more to learn and know!

Congrats on becoming a new father! How do you balance your career and being a new dad?
To be honest, I am still figuring that one out! My beautiful daughter was born at the end of November last year, and we could not be happier. She, of course, gets all of the attention once I have left work. I am so accustomed to putting in a few extra hours at night to help keep up with my blazing fast developers. The balancing act is definitely still a work in process!

Any last thing you would like to add?
BobCAD-CAM has been such a wonderful experience, as they took a chance on me fresh out of college & let me join the team as a support engineer. I was very fortunate to have such a strange combination of skills through working in my father's shop and gaining my degree in Computer Science. Not only do I get to work with a team designing and implementing new features, but I still, of course, use the software myself to assist programming in my father's shop. Every day is a new and welcome challenge to try and make the life of all of our customers out there cutting parts easier and more efficient, and I am very happy to work with my team to accomplish that goal.

There you have it, folks! That concludes yet another Tech Tuesday. Want more content like this? Make sure to subscribe to the blog using the form above and Tech Tuesday will be delivered to your email weekly; see you next week!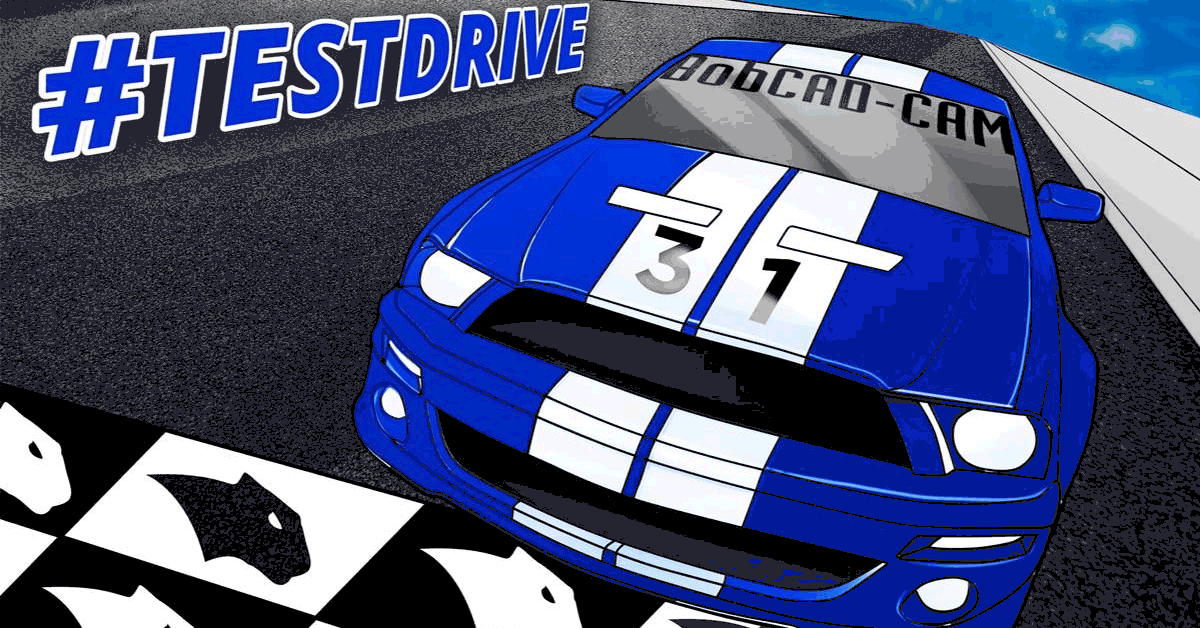 Start your Test Drive.
Have questions? Call us at 877-838-1275.

You're one click away from subscribing to BobCAD's YouTube channel. Click the link below for tips, how-tos and much more!