August 02, 2023| Milling Finish Toolpaths, CAM, Cutting, Machining 
As the price of material and cutters rise to exorbitant levels, shops must find ways to offset these expenses. One example of how shops can combat these high costs is by improving the quality of the milling finish toolpaths. BobCAD-CAM 3 Axis Premium offers the best finishes in the industry, designed to extend the cutter's lifespan, reduce cutting times and enhance the quality of the part finish.
 
Flowline: Follows the shape and direction of the surface while maintaining a constant step-over distance and cusp height.
Planar Toolpath 
Flowline Toolpath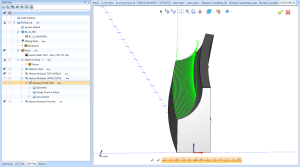 With BobCAD-CAM Premium, you can machine with surface-based cutting strategies. This means that the cutters will follow changes in the direction and height of the surface utilizing smooth transitions and superior finishes. This reduces time spent on manual finishing and polishing.  
Morph between two surfaces: Adapts smoothly between two surfaces.
Z Level Finish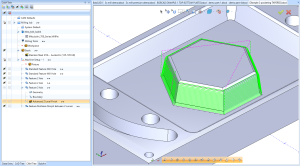 Morph Toolpath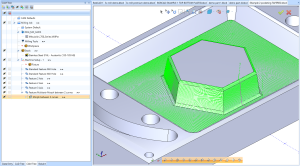 Our Premium module perfectly adapts to the selected surfaces, allowing you to create a smooth toolpath that blends between contact points. This strategy will help reduce polishing time on the part and avoid unnecessary secondary processes.  
Deburring: Automatically cleans all corners and edges of the part with just a few clicks.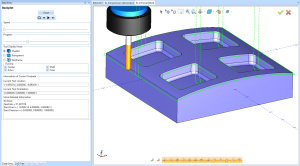 BobCAD-CAM Premium automatically identifies edges and generates a toolpath to clean the part of burrs, without the need to select surfaces or create boundaries for profile operations.
 
Barrel Tools: Reduces cutting times without sacrificing quality and precision, as they can cut with longer tools, allowing for a larger contact area per pass. 
Lollipop Tool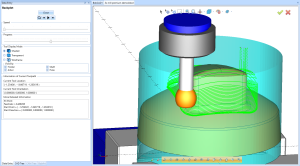 Barrel Tool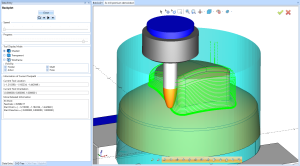 These cutters are revolutionizing our industry because they can remove more material in fewer passes. This is because their cutting area is ten times longer than ball cutters, allowing these tools to cut parts 10 times faster and provide a better finish than what traditional cutters achieve. 
Author: Tatiana Rojas
Remember to sing up to our training event next week August 02 at 1 PM Eastern Time
Click here the join us.