You're not a " CNC part programmer" if you don't understand how to use CAD features common with toolpath. Working with CAD files or CAD data, CAD CAM starts with geometry and ends with toolpath and g-code.  What tools do you have to navigate surface selection and editing geometry make a big difference in how it " feels " when part programming.     Let's take a look at 3 handy CAD features used when isolating, editing, and selecting drive surfaces and edge curves. 
Surface based toolpaths often require edges curves and drives surfaces.    W hat options does bobCAD offer to help with editing and selecting surfaces for surface based machining?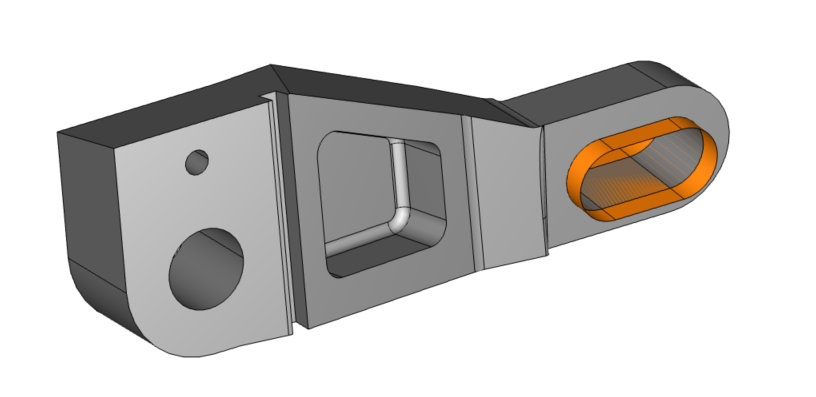 Copy Face

Select the surfaces you want a copy of, and make a copy.  This is a helpful CAD feature used to isolate surface geometry common with Mill Premium Toolpaths.  Using copy face allows cnc programmers to create new and isolate machining feature geometry, allowing programmers to focus on "just the surfaces you're cutting " without having to edit the original model. 
Extend Surface

With surface-based toolpaths, drive surfaces are used to drive your toolpath. Editing associated drive surface(s) impacts your toolpath,  from the side of cutting to the cutting extent.  It's the reason they are called drive surfaces, as they are driving your toolpath.  Used to extend surfaces, one way to adjust where you start cutting.
CAD History Tree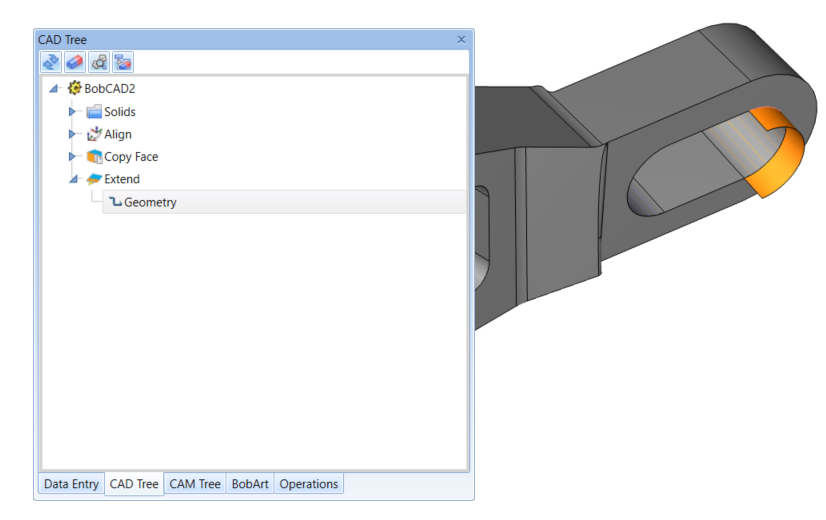 When part CNC programming change is one thing you can count on, using a CAD history tree makes it easier to edit design features and update for changes.    Instead of starting over, go to the CAD Tree and edit the setting of the feature you want to modify.  This can be a huge time saver when making edits and changes.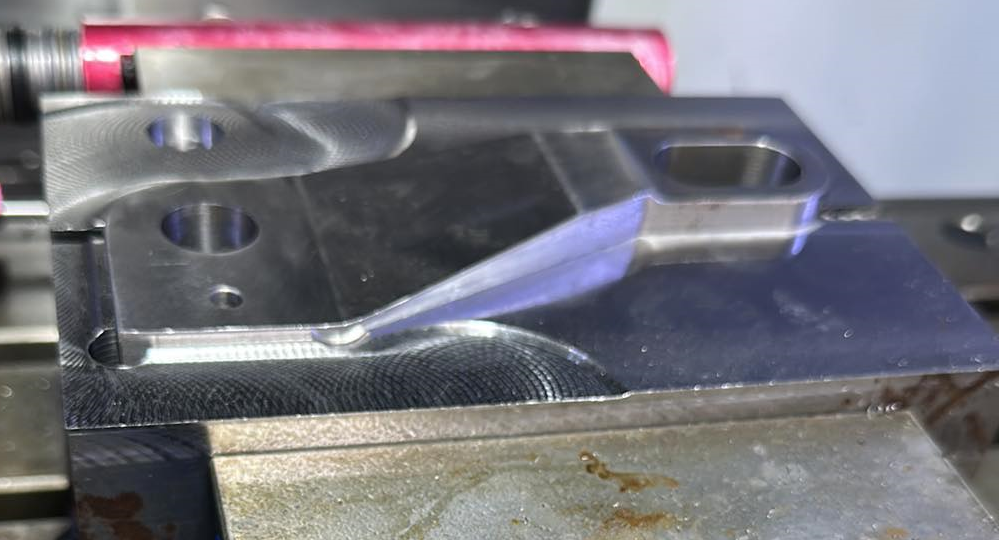 Many resources are available for learning CAD features used with Mill Premium. 
These include online tutorials, user forums, one-on-one, and professional training seminars.
Free Weekly Training |  Starts @ 1 PM EDT
Over the last 3 years, over 200 new features were added to our CAD CAM software.
Join our weekly training to learn what's New with BobCAD-CAM, BobCAM for SOLIDWORKS, and BobCAM for RHINO.
Are your machines and projects getting more complicated?
Call 727-442-3554 to learn about the New BobCAD CAM.

Related Video: