Tech Tuesday is a weekly blog that addresses some of the most common questions and concerns that I hear throughout the previous week from users of BobCAD's CNC software. Both customers and future customers are more than welcome to leave a comment on what they would like to see covered for the following Tech Tuesday.

Today's Tech Tuesday is going to bring you up to speed on programming a roughing operation and the features found in BobCAD V33 that will allow you to cut down on cycle time, help the life of the tool by avoiding plunging and the ability to assign stock.

Rest Machining
Have you programmed a roughing operation, and are now looking to finish where you left off?

By entering the parameters of the previous tool, BobCAD can identify any areas the previous tool was not able to enter and create that tool path. The software program will avoid any areas
the previous tool was able to enter. This will eliminate all air cutting in a finish operation. This optimizes the time it takes to program your part most efficiently, and it will cut down on cycle time at the machine as well.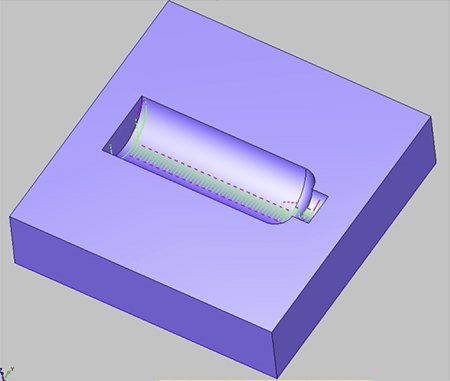 Advanced Pocket
Are you looking to program a roughing operation with high-speed machining functionality?

BobCAD has high speed machining options in the 2 1/2 axis and 3 axis pocket operations. Instead of stepping over to reach the next area of stock to be machined, the tool path created from these high speed machining operations will continually keep the tool engaged in the material. These operations will also allow you to start from the side of the stock as an entry option. This will help with the life of the tool instead of plunging the tool down into the stock to enter.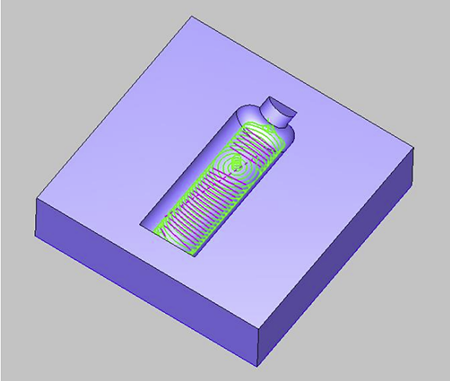 Operation Stock
Are you machining from a casting, or only a particular amount of stock remaining from previous milling operations?

BobCAD allows you to define the initial stock before each operation. This gives the programmer the ability to start exactly where the previous operation left off. After a roughing operation is shown in our simulation, you are then able to save this stock as a 3-D solid model. Then in another milling operation, you are able to assign that stock as your operation stock. This gives BobCAD the information of what stock is necessary to be machined in the following operations.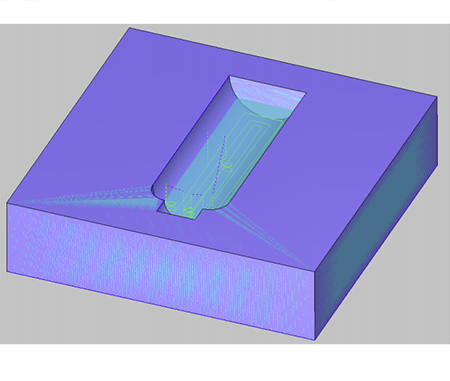 Download your Free Trial Here

BobCAD-CAM has provided CAD-CAM CNC Software products to the global manufacturing industry for over 30 years. BobCAD-CAM software can be found to increase CNC productivity for many applications in aerospace, automotive, production manufacturing, mold making, general machining, woodworking as well as the medical manufacturing industry, consumer products, musical instruments, custom fabrication, defense industry and many others due to the products ability to automatically generate NC programming code for such a wide variety of CNC controllers. BobCAD-CAM software is also found in educational institutions throughout the world as well as independent hobby home use. Products include machining technology for 2, 3, 4 & 5 Axis CNC Milling, Routing, Waterjet, Plasma and Laser machines as well as 2 Axis CNC Lathe. BobCAD-CAM is modular allowing shops to start off at a reduced technology level and add technology as it is needed including an add-on, BobART, for artistic machining. Unique technology includes adaptive high-speed machining multiaxis milling and routing which is a first in the world of CAD-CAM software. BobCAD-CAM also provides a variety of quality training products that include regional and online training classes or private sessions tailored to specific applications. Professional certification and multi-tiered support solutions are available. Contact BobCAD-CAM directly for more information at 877-262-2231 or 727-442-3554