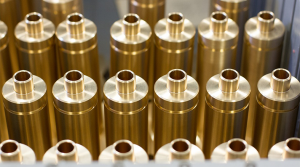 Tech Tuesday is a weekly blog that addresses some of the most common questions and concerns that I hear throughout the previous week from users of BobCAD-CAM software. Both customers and future customers are more than welcome to leave a comment on what they would like to see covered for the following Tech Tuesday. Enjoy!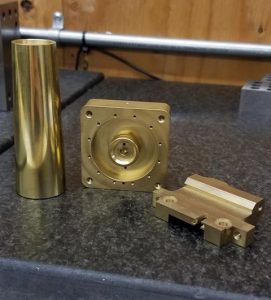 What is the best material to machine with? Something machinists ask themselves every day. Perhaps you have no choice; for example, you're machining with aluminum because that is what your part calls for or that's what your client requested; totally understandable. Now imagine you have some flexibility with making your decision. Did brass cross your mind?

According to a study done by the Copper Development Association Inc., U.S. machine shops are potentially underutilizing the machinability of brass in their part production by as much as 85 percent! The research also suggests that machinists need to be machining at higher speeds than they currently are to increase overall profitability & production. [1]

Brass is the ideal metal to machine with because it cuts much easier with faster speeds and feeds, doing so without the negative impact on tool wear, surface finishes & chip formation. With modern cutting tools being more powerful and rigid, shops should have no fear boosting brass removal rates with their Milling, Drilling & Turning operations. More parts out the door means you can take on more projects. Cha-Ching! [1]

Beyond its durability, brass is 100 percent recyclable. The high scrap yield brass allows manufacturers to recoup goes a long way towards keeping waste associated costs low with scrap buy-back programs. Brass chips are used to produce more brass, over and over again, without losing material properties. This not only contributes to sustainable machining, but it also creates a more sustainable planet. Waste not, want not. [1]


Subscribe to BobCAD-CAM's Tech Tuesday Blog
Join your fellow machinists. Get the latest Tech Tuesday CAD-CAM articles sent to your inbox. Enter your email below:
A Few Facts About Brass:
Brass in Music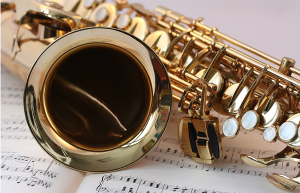 Brass has played a very important role in the evolution of music. The horn and trumpet are two of the oldest brass instruments ever made. The French horn was first used by orchestras in the early 1700s, and by 1815 brass instruments had become a permanent part of the classical orchestral ensemble. Brass instruments continue to be highly sought-after by musicians today. [2]

Brass in Electricity
Brass is a highly conductive material and is, therefore, one of the more important metals used to manufacture electrical components. Brass also has a very low fatigue rate, which is another way of saying that it doesn't wear out as quickly as some other metals. [2]

The Beauty of Brass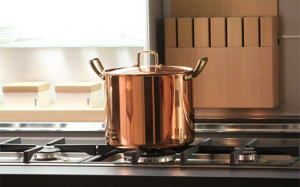 In addition to instruments and electrical components, brass is used to manufacture countless everyday items ranging from statues and figurines to candle holders, serving dishes, and jewelry. One of the reasons brass is so widely used because of its unmistakable color and sheen. What you might not know, however, is that the color and hardness of brass can be manipulated in the manufacturing process by changing the mixture of zinc and copper. [2]

That's all we have for today! Do you use brass in your machining process? If so, please comment below how machining with brass has benefited YOUR shop. Thanks for reading yet another Tech Tuesday; see you next week!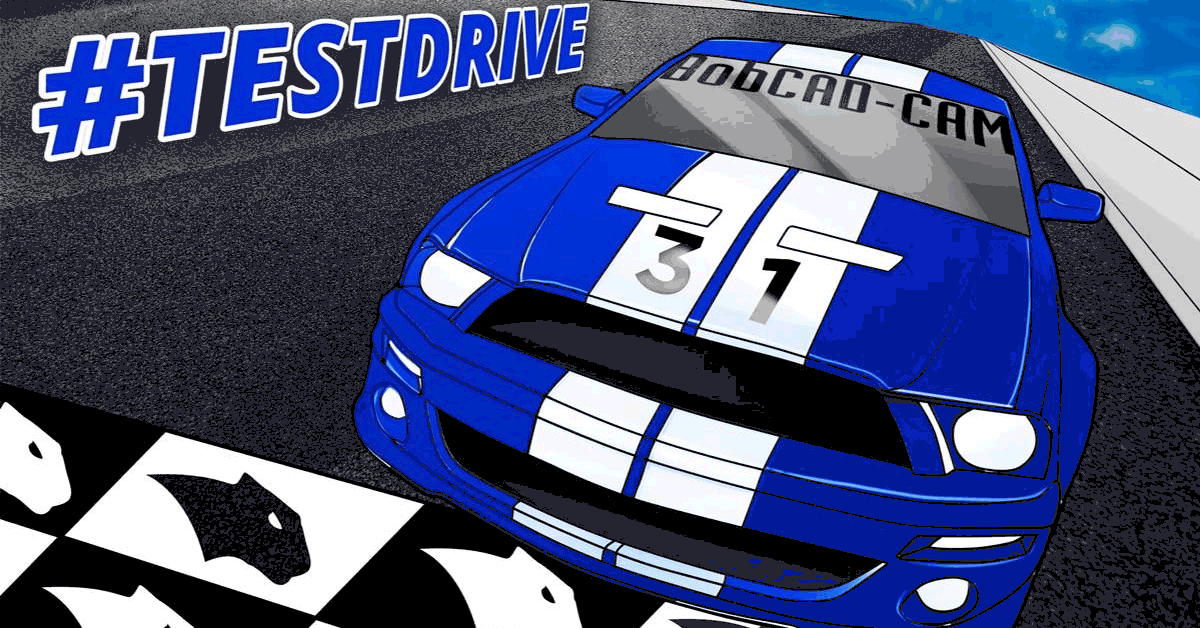 Start your Test Drive.
Have questions? Call us at 877-838-1275.

You're one click away from subscribing to BobCAD's YouTube channel. Click the link below for tips, how-tos and much more!


Sources:
[1] Advanced Manufacturing. Copper Development Association Inc., 12 July 2018, Resource 1

[2] Tucson Iron & Metal. 2015, Resource 2