CAD-CAM software is a solution that machine shops use in order to increase manufacturing productivity, reduce costs and increase profitability. With that said, manufacturing automation technology can sometimes be challenging to learn and use depending on the product and the users exposure to CAD-CAM in general. With this in mind we wanted to know more about what the "cost of getting trained" really is?


Subscribe to BobCAD-CAM's CNC Software Blog
Join your fellow manufacturers! Get BobCAD-CAM's latest CAD-CAM articles straight to your inbox. Enter your email below: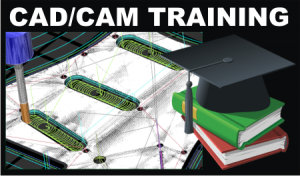 When we talk to business professionals and successful employees we typically end up with very similar answers. The top answer includes this:
Training increases employee productivity.
In addition to learning how to complete new tasks and take on more responsibility, employees can learn advanced techniques to help them complete everyday tasks more efficiently. For example, sending your programmer to a seminar may help him or her to learn shortcuts to simplify the programming process. Training improves job satisfaction. Investing time and money in employee's skills makes them feel valued and appreciated, and it challenges them to learn more and get more involved in their jobs. Higher job satisfaction ultimately results in reduced turnover and higher productivity.

It doesn't stop here. Training also aids in the recruiting process. If you're committed to training, you'll be more willing to hire a desirable candidate who lacks a specific skill. Training also makes your company more attractive in the eyes of potential employees because it shows them that they have room to grow and accept new challenges. In addition, training existing employees could reduce the need to hire new staff. Training rewards long-time employees. You'll be more willing to promote existing employees who have learned new skills and are ready to take on new challenges. Training reduces the need for employee supervision. Not only does skill-based training teach employees how to do their jobs better, but it also helps them work more independently and develop a can-do attitude.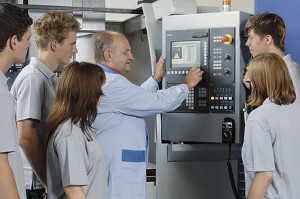 Training reduces turnover and increases employee confidence. Employees who don't receive guidance or have difficulty learning the ropes are much more likely to leave your company. Employees are less likely to leave if they have the opportunity to learn new skills and keep up within their industry. Increase staff retention and motivation. Training has been shown to increase staff retention, motivation and loyalty in many ways. Staff who benefit from training feel more empowered, feel valued by their employer and also are more likely to be satisfied by their work. Research has shown that training staff can reduce the probability of employees leaving their jobs, and thereby increase the tenure of jobs. This provides reassurance that the chance of workers being poached is not increased by offering them training, it is actually reduced! (Source: DFES report – Review of Information on the Benefits of Training for Employers)
Growth of the business increase your profit. You and your employee's technical skills can support your business growth by investing in your existing employees. Investing in your workforce is the most valuable step you can take in managing and growing your business. Increased productivity, efficiency and quality. Training staff to work more efficiently or effectively can increase their productivity rapidly. Employees may be lacking a skill or knowledge which in turn may increase the time they take to complete a task or even stop them undertaking it in the first place. Offering skills-development will increase your employee's confidence in their ability as well as increase increasing your productivity and in turn your profits. Studies show that training does have a positive impact on productivity, with some showing up to an 80% increase in productivity which can be attributed directly to job training.
In the end it's quite clear: Training is a 110% must! With all of this said, BobCAD-CAM software users the world over have access to some of the best training services and products that exist for CAD-CAM, CNC programming software.
Visit our training page for more information on seminars, online learning solutions and more!
Here are related resources that may interest you:
You're one click away from subscribing to BobCAD's YouTube channel. Click the link below for tips, how-tos and much more!