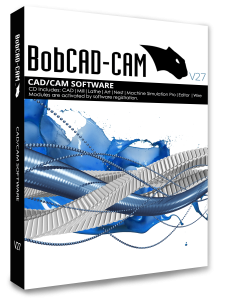 The new BobCAD-CAM V27 adds over 50 new CAD Design & CAM Machining features that give the operator more control and a renewed level of efficiency in CAD CAM programming. This feature focus is on the new Shape Library located in the "other Functions" menu of the software. The shape library provides 40 pre-designed 2D geometric shapes. The purpose of the shape library is simply to help the operator create standard shapes faster and easier than using a combination of individual wireframe CAD design and editing unctions. These wireframe shapes can then be used with other CAD functions to create solid and surface geometry. By selecting Shape Library from the Other menu the operator will see all of the shapes and be able to select the desired shape, loading it into the workspace.


The Shape Library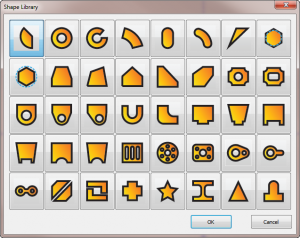 Once a shape is selected, the parameters of the shape can be modified in the Data CAM Tree Manager. Each shape has preset parameters that can be modified easily.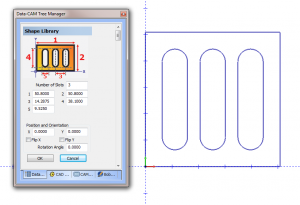 The origin (or reference location) of the Shape Library entities, generally, is the lower-left corner of the shape in its default orientation. For example, this is usually the lower-left corner of a bounding box drawn around the shape, but a few shapes have the origin at the arc center. The X and Y values determine the location of the shape origin in reference to CAD origin. In the example above we were able to edit the number of slots along with their positions in the workspace, the X/Y position and orientation and even apply a rotation angle as desired. Once we were finished the solid plate shape was automatically loaded into the CAD Design Tree and ready to be used to create a solid extrusion.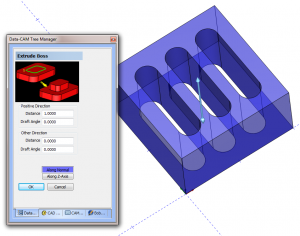 The BobCAD V27 CAD CAM software is an excellent choice for any manufacturing company!
Download a FREE demo HERE