Best 5 Axis CAD-CAM Features In 2023
Reach New levels in 2023 with 5 Axis. BobCAD-CAM and BobCAM for SOLIDWORKS and BobCAM for RHINO get big upgrades for 5 Axis programming. Easier tool tilting, holder avoidance, and new toolpaths for breaking edges based on model selection. Let's jump in and take a look at the best 5 Axis CAD-CAM features BobCAM customers have grown to love in 2023. In today's blog, we'll focus on New 5 Axis CAD-CAM features. In addition to the live event (which you can watch here) there are 5 Axis replay videos below, they'll help you better compare the new V35 workflow.   Better understand our 5 Axis programming power while learning about programming benefits of these new 5 Axis strategies.
| | |
| --- | --- |
| | Online Classes  | New Membership Benefits – Skill up faster,  Click Here to learn more. |
Best BobCAD CAM 5 AXIS Features In 2023
| | | | |
| --- | --- | --- | --- |
| | | | |
| HAAS UMC 500 | HAAS UMC 750 | HAAS VF6 & TRT310 | Hurco VMX42  & 250 RT |
Copy Face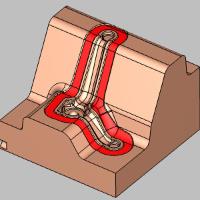 Just select the face(s) you want a copy of vs having to unstitch your model to make copies of faces.  This new cad feature speeds up the design process of creating and editing surfaces use to aid in the development of the toolpath.
Mid-Point Snap for Surface Edges
When creating sketches ( lines, arc and points ) from surface edges in prior versions lacked the mid point snap.  This new snap method makes it easier when working with surface edges.
Curves on Curve Project
With the addition of 5 Axis Porting the ability to create curve on curve projections became necessary.   Using two profile chains users can now create compound curves used in toolpath development.
5 Axis Drilling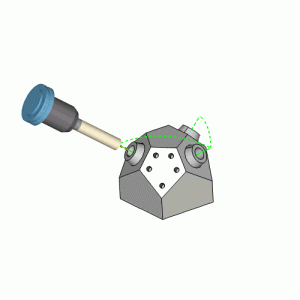 This popular drilling operation for 3, 4 and 5 Axis hole cycles get's a production boost with new posting options and outputs better suited for 5 Axis machine configurations. Addressing rapid movements and other posting formats preferred for 3 + 2 and 5 Axis drilling.
5 Axis Deburring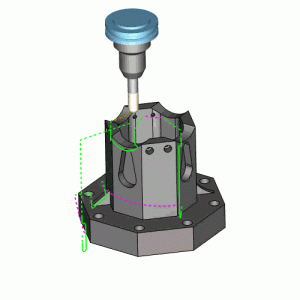 This popular edge-breaking toolpath used in 3, 4, and 5 Axis applications keeps the work in the machine, helping you deburr your parts while still held in the fixture.  Using ball mills, or chamfer tooling users can break edges faster and easier than ever before.  This model-based toolpath offers automatic and manual settings providing flexibility in application.
5 Axis Productivity Tools
One of the main reasons to use 5 Axis machining is the flexibility you gain in how you hold and process parts.   Eliminating the need to re fixture to gain access to additional part features, presents new ways to approach your work.  As an example using modular fixturing, self-centering work holding, and v jaws you'll have great grip while providing part clearance while making it easy to change projects.
CAM Tree | Defaults – Templates – Copy with Geometry
5 Axis Tabs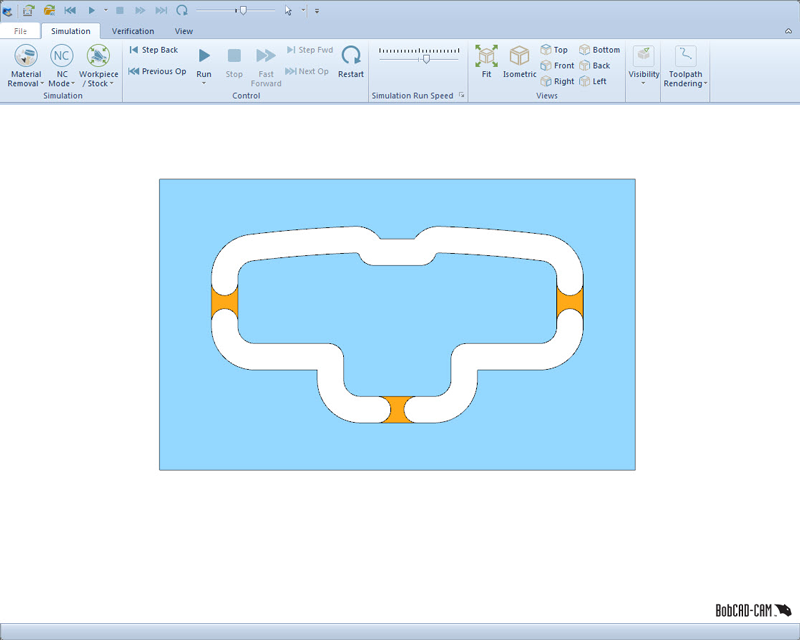 Using a 2D tab on 5 Axis parts is the secret to all the flippy floppy tear-off parts you see on videos online.   Using the extra stock around parts, sometimes called " cage milling," is one way to speed up work and standardize how parts are processed on the mill.
Pick and place 2D tabs  | 3D Advanced allowance + Geometry
Easier 5 Axis programming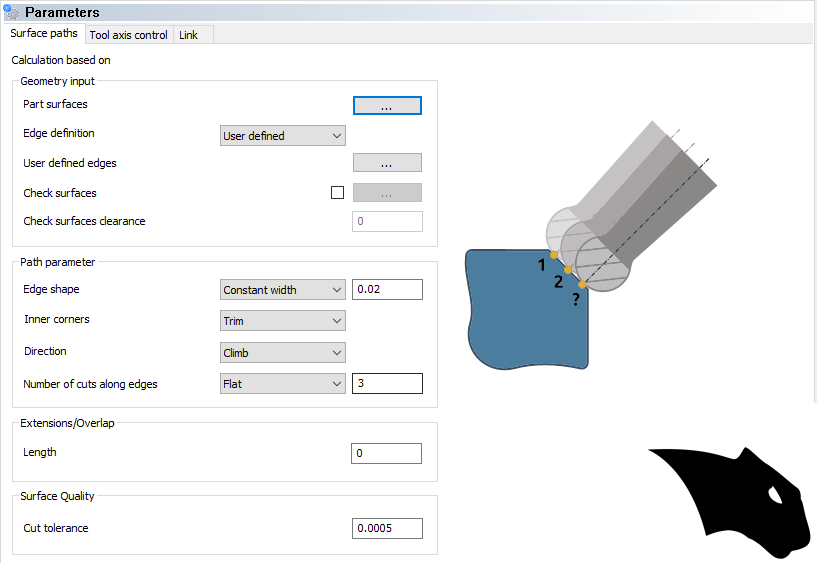 I am sure you agree the true one-and-done machining workflow is found in lathes with milling capability due to the nature of lathe stock handling.  If we are on a mill, one way to improve part quality throughput is by doing as much finishing while the part is still on the machine.  5 Axis edge breaking is just as easy as 3 axis edge breaking due to model-based selection and automatic or user-defined edge selection.  New in 2023 is more tooling support and additional control for positioning.
Ball Mill | End Mill | Chamfer Mill
5 Axis High Speed Simultaneous Milling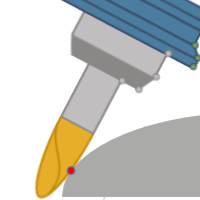 True 5 Axis roughing, semi /rest finishing , and finishing is ready for you now!  5 Axis toolpath strategies that support 5 Axis tooling like barrel / circle segment cutters. The most advanced 5 Axis machining strategies to mussel up every ounce of efficiency on your next 5 Axis projects.
Barrel Standard | Barrel Advanced | Barrel Tangent | Barrel Lense | Barrel Taper | Barrel Double  | Barrel Section
5 Axis Setup Changes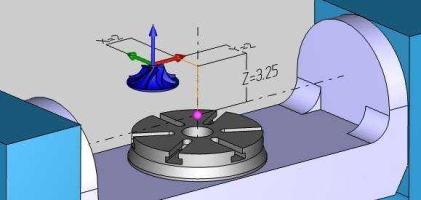 Things move quickly in the shop, change is constant.   Not to mention you don't always have all the information you need when you start programming a job. Flexibility to change/ adjust your zero position to account for a fixture stack up, or any other number of changes to material, tooling and work holding is essential to 5 Axis programming.
Work Offset | Tool Number | Holder Size | Material Size
5 Axis Pattern Repeat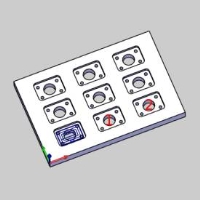 If you are programming one feature, you might need to program another🤷‍♂️.  It's common to have repeating part features, like holes and pockets.  You'll speed up your programming by using toolpath patterns.
Toolpath Patterns | Work Offset Patterns
5 Axis Gouge Checking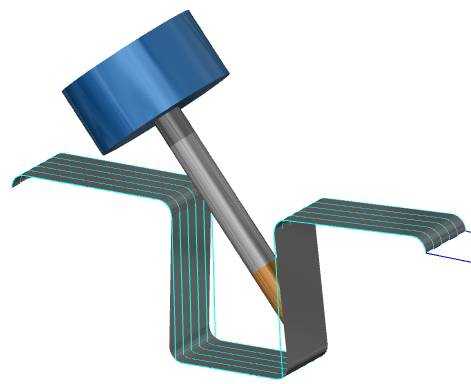 Avoiding collisions is the purpose of the 5 Axis gouge checking options found in all toolpath strategies.  Fine control that's easy to use, check and avoid tool and holder collisions in 5 Axis.
Advanced Allowance | Dynamic Holder Checking | Auto Tilting 3 to Five Axis Conversions
5 Axis Side Cutting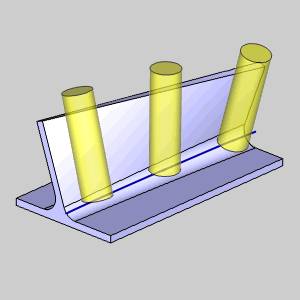 Just like 2D milling, side cutting with as much flute length as you can at a controlled speed provides the best surface finish on shoulders /walls.   In 5 Axis, it's no different other than the fact you need to control the tilt of the tool as it follows what could be a compound curve or just going around a corner. These strategies are commonly used for 5 Axis profiling and have advanced feed rates to slow down and speed up where needed.
Flow Line  | Swarf | Deburring *with contact point adjustment
5 Axis Position & Cut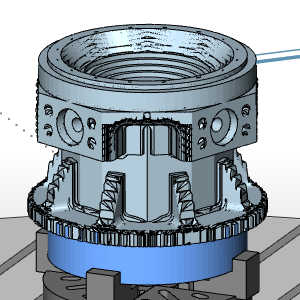 Position and cut first became popular with 4 Axis milling, 3 + 2 milling is the same process, just on a 5 Axis mill.  You gain 2 ways you can rotate the part allowing for any number of combinations of rotation angles.
Index Systems | Automatic 3 + 2 Roughing
Advanced 5 Axis Machining
When you make it to this level of machining, your parts are likely going to space or racing down a drag strip.  Whatever the case for your shop, engine porting / tube machining or impellers / blisks. These applications require specialized 5 Axis toolpaths optimized for these part features.
5 Axis Porting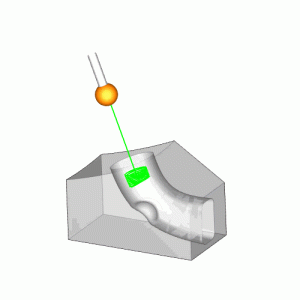 This popular tube programming toolpath used in 4 and 5 Axis applications finds its way into more applications than just engines.  Fully streamlining the programming processes for tube-shaped pockets.
Roughing | Rest Roughing | Finishing Along | Finishing Around
5 Axis Multiblade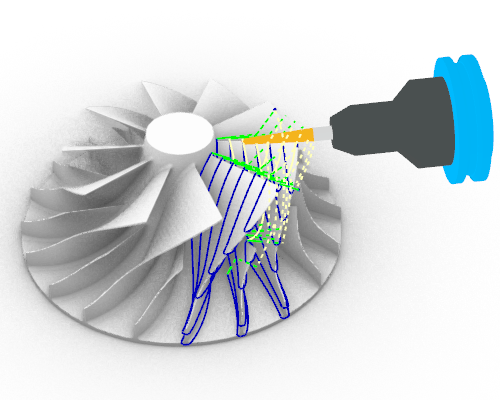 The Multiblade operation has four patterns that are specifically designed to handle a particular aspect of the part.
Multi Blade Roughing | Blade Finishing | Hub Finishing | Fillet Finishing
Join us every Wednesday @ 1:00 PM EST
Live Weekly Training, just one of the perks of members ship.
Make sure to join us next week
Best  5 Axis CAD-CAM Features   ( Watch it Live Here – February 8th @ 1 PM EST )

Changes applied in recent releases represent a significant saving of programming and machining time; for this reason, we recommend watching all the training videos, attending all of our webinars/training events, read our blogs and use your online training.  BobCAD is constantly evolving, you may be wasting time and money just due to your lack of knowledge.
Thank you all very much and we look forward to seeing you at the next webinar on this topic:
Introduction to 5 Axis Programming with BobCAD CAM
Related Video(s)
Download & Try the  New BobCAD CAM Today,  GET STARTED HERE!
Which toolpath options come with what package?
Use the toolpath matrix and see what toolpath options come with what packages.
Questions?   Call Us  @ 727-442-3554