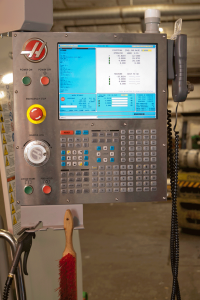 Much has been written and discussed about the importance of CAD CAM Post Processing. Of course if everyone had a HAAS, Mazak or Hurco CNC Machine tool it would be much easier. However, with hundreds of CNC machine tool brands comes the need for the ability to quickly and easily customize a working CAD CAM post processor so that machining can occur, post CAM programming stages. Every CAD CAM system has a post processing engine that has the ability to provide the CNC controller with the correct NC configuration so that machining can take place.

If you chose CAD CAM software that offers you the ability to define or customize the posting engine then you have an even higher chance for success without having to pay more for a provider to develop one for you.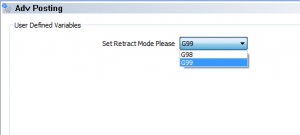 BobCAD-CAM CNC software allows the ability for you to customize the post and way the output g-code looks to successfully communicate with your machine tool. And so, we know that Post processors are extremely important to you and your CAD CAM software. They really make the difference in confidence that you have or do not have when programming your parts.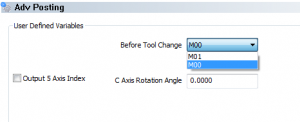 BobCAD-CAM software offers robust easy to use post processors that allow anyone to make format changes to our G-code programs. BobCAD-CAM also offers hundreds of pre-configured CNC Machine Post Processors to their customers in case they need one fast.
What is a post processor?
It's a text file that has a list of commands and options that define the format of your G Code.
What other files are associated with a post?
There are the post files and custom files that are used to create advanced posting tabs. These can be used in the BobCAD-CAM software Machining Wizards.
Can you create special features or options in your post?
Yes you can. Using scripts and our advance posting tabs you can create custom features and options that are not shown in our standard post processors.
If I don't understand scripting, does BobCAD-CAM offer a service to customize my post?
Most edits to post are simple and straight forward, but some controllers and well let's say, are a little special. For those controllers that "color outside the lines" scripts may be the only way to format your CNC programs correctly. As the operator/user, you have full access to our posting API/scripts, but many users either don't understand scripting or simply don't have the time to implement them. That's is understood and is why BobCAD-CAM offers a special scripting service for those clients.
Learn more about the BobCAD-CAM Posting Service HERE