In BobCAD's CNC software, you can dynamically scale your geometry, making it easy to size objects & logos instantly. In some cases, scaling is needed without a specific value in mind, an adjustment for aesthetics for instance. It is in cases like these, entering different scale values and checking the resulting preview can be a little frustrating, and in situations like these, the Scale Sketch Handle is the perfect solution. Simply click on the scale sketch handle and drag your mouse to adjust the scale where you want it. Click again to set the scale value. Let's look at how it works.

The first thing we need to do in our BobCAD CAM software is go to the Utilities tab, scroll down to Translate and select it. Your scale factor will now appear under the Data CAM Tree Manager.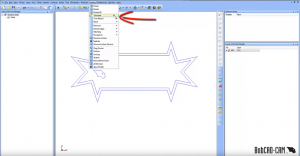 You will notice under your scale factor, you will see a checkbox labeled From Center that can be turned on or off. Go ahead and check that box, we will be utilizing it for this example.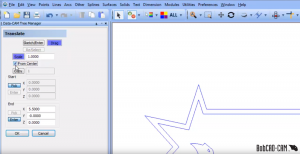 Subscribe to BobCAD-CAM's CNC Software Blog
Join your fellow manufacturers! Get BobCAD-CAM's latest CAD-CAM articles straight to your inbox. Enter your email below:
So, now we have our translate function ready, we have our scale turned on and we have scale From Center, let's go ahead and select what we are going to be scaling. In this case, it's our cat logo. Point, click and drag your box over what needs scaling.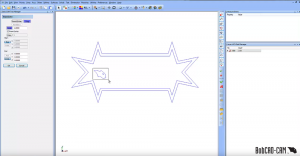 Once the item you're scaling is highlighted, hit the spacebar on your keyboard to lock in the selection. Since we are in the translate function right now, you can drag your geometry around to get it into the desired position. Once in position, click the blue handle once and you now have the ability to scale up or down.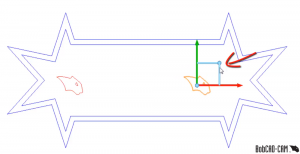 Scaling is simple with BobCAD's CNC software. Want to give it a shot for yourself? Download our latest CAD-CAM software HERE.

You're one click away from subscribing to BobCAD's YouTube channel. Click the link below for tips, how-tos and much more!