Tech Tuesday is a weekly blog that addresses some of the most common questions and concerns that I hear throughout the previous week from users of BobCAD's CNC software. Both customers and future customers are more than welcome to leave a comment on what they would like to see covered for the following Tech Tuesday. If you missed last week's Tech Tuesday, click here.

Maybe you are transitioning from manual machining to CNC machining or maybe you are newer to machining and just want to learn more. Either way, this week's Tech Tuesday has the information needed to bring you up to speed on the basic things you should know when getting started. Let's start with some everyday terminology you can expect to see regularly. Today's article is for novice CNC machinists. We will introduce you to the everyday terminologies you need to know, introduce you to the various kinds of machines that accept G or M code, and the types of software that are available for those machines.
Getting Familiar with Industry-relevant Terms
What does CAD stand for?
Computer-Aided Design.

What is CAD used for?
​2D and 3D drawing/designing on a computer.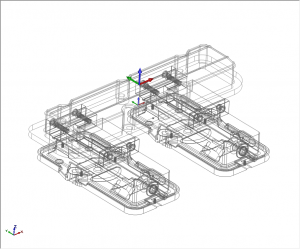 What does CAM stand for?
​Computer-Aided Manufacturing or machining.

What is CAM used for? ​
To create a program (g-code) for CNC machines.

What does 2D mean?
​Flat, no shape X,Y.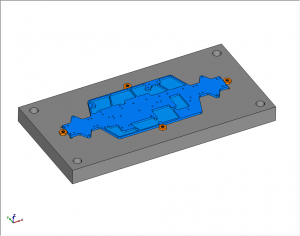 What does 3D mean?​
Has shape, contours X,Y,Z.

What does NC stand for?
​Numeric Control.

What does numeric mean?​
A number or numeral.

What does CNC stand for?​
Computer Numeric Control.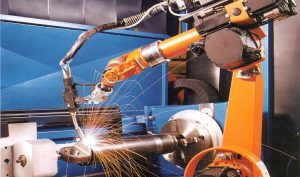 What is a post-processor? ​
Post-processors are used to generate CNC programs that are specific to the CNC machine controller. The Post-processor formats the G or M-code output that instructs your machine where to go when cutting a part.

What is a software wizard?
Wizards are a series of screens that guide the programmer systematically, step-by-step through a task or function.

What is G-Code?
​A set of instructions understood by CNC equipment. G stands for Geometric and Code has to do with the systematic collection of numbers or symbols that are put together as a language to give instruction. It's the language used to program CNC machines.

What is a 2D toolpath?
Toolpath that moves in ​X-width (horizontal) and Y-length (vertical) movement a cutter takes 24.

What is a 3D toolpath? ​
Toolpath that moves in X, Y, and Z-depth movement a cutter takes.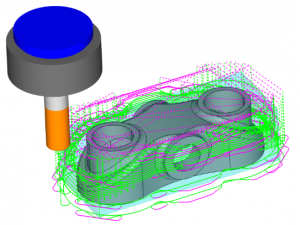 What is a X-axis? ​
The width; left and right motion.

What is a Y-axis? ​
The length; front to back motion.

What is a Z-axis? ​
The depth; up and down motion.

What is an A-axis? ​
A rotation axis that is parallel to a machine's X axis.

What is a B-axis?
A rotation axis that is parallel to a machine's Y axis.


Subscribe to BobCAD-CAM's Tech Tuesday Blog
Join your fellow machinists. Get the latest Tech Tuesday CAD-CAM articles sent to your inbox. Enter your email below:
CNC Machines & Their Functions
Mill
Milling is the process of a machine using cutters to remove material by advancing into a material. This may be done in varying directions on one or several axes. [1]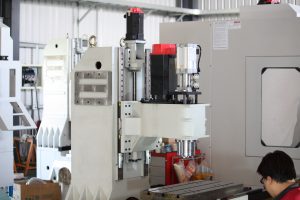 Mill-Turn
CNC Mill Turn Machines are turning centers that have Milling capabilities. Used for producing complex parts in one operation.

Lathe
A lathe is a machine that rotates a workpiece on a spindle to cut away excess material, using cutting tools and drill bits with different diameters that are applied to the workpiece to produce a symmetrical object. [2]

Laser
Laser cutting works by directing the output of a high-power laser most commonly through optics. The [laser optics] and CNC (computer numerical control) are used to direct the material or the laser beam generated. [3]

Plasma
Plasma cutting is a process that cuts through electrically conductive materials by utilizing an accelerated jet of hot plasma. Typical materials cut with a plasma torch include steel, stainless steel, aluminum, brass and copper, although other conductive metals may be cut as well. [4]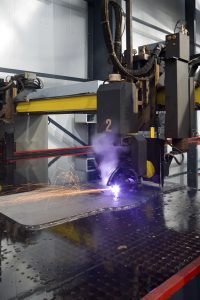 Waterjet
A waterjet cutter, also known as a water jet or waterjet, is an industrial tool capable of cutting a wide variety of materials using a very high-pressure jet of water, or a mixture of water and an abrasive substance. [5]

Wire EDM
Electrical discharge machining (EDM), also known as spark machining, spark eroding, burning, die sinking, wire burning or wire erosion, is a manufacturing process whereby a desired shape is obtained by using electrical discharges (sparks). [6]

Router
A computer numerical control (CNC) router is a computer-controlled cutting machine related to the hand-held router used for cutting various hard materials, such as wood, composites, aluminum, steel, plastics, glass, and foams… They can also cut mortises and tenons. [7]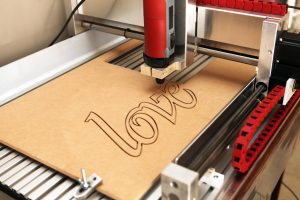 The term "CNC" is an acronym for "Computer Numerical Control". CNC differentiates between a machine that has a "Controller" on it from one that is manually run. The machines we are referring to in the world of metal cutting would be a Mill, Lathe, Router, Water Jet, Laser, Plasma, Wire EDM or Burning machine. Therefore, a CNC Machine is one that can read in a numeric code/language (G or M code) that contains data about cutting, axial coordinates, tool information and much more.

CNC Mill Software
Milling software delivers the functionality you need to program everything from simple engraving, profile, pocket and hole cycles, to complex simultaneous 4 & 5 axis milling routines. It incorporates a full range of sophisticated, efficient and modern machining strategies through a simple wizard-driven interface that makes programming quicker & easier, even for new and occasional users. Dynamic Machining Strategies™ minimize your programming while advanced solid simulation lets you test and confirm your work, giving you confidence in your part programming.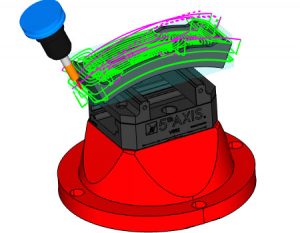 CNC Mill Turn Software
Spend more time running parts and less time programming with Mill Turn CNC software for Live Tooling lathes that use C-axis. Use your main or sub-spindle, upper or lower turret, part catcher, tails stock, Y-axis and more with our standard Mill-Turn package. A simple wizard-driven interface makes programming quicker and easier. 5-axis turning centers that use a B-axis (Milling head) are fully supported, allowing for complex multi-tasking machines with up to 10 turrets and 10 spindles. Easily program intricate features and compound angles found on parts for medical, aerospace, oil & gas, automotive, consumer products and many more.

CNC Lathe Software
CAD-CAM for CNC Lathe allows you to design or import part geometry which you'll assign toolpath strategies to use an intuitive, wizard guiding interface. Feature-type programming makes it easy to control the direction of the cut and where on the part the toolpath is created. Lathe CAD-CAM makes it easy and fast to set up 2-Axis toolpaths for OD and ID roughing, finishing, threading, grooving, boring, drilling, cut-offs and more.

CNC Laser, Plasma & Waterjet Software
CAD-CAM software for CNC laser, plasma, and waterjet machines delivers the power you need to machine everything from simple 2 axis to complex multiaxis part cutting. It incorporates a full range of sophisticated and fully associative machining strategies through a simple wizard-driven interface to make programming quicker and easier, even for new and occasional users. Dynamic Machining Strategies™ offers a reduction in programming time by allowing you to assign multiple machining strategies to a single feature while advanced simulation functionality lets you test and confirm your work to give you the peace of mind in your CNC programming.

CNC Wire EDM Software
Quickly and easily program your intricate part shapes with constant tapers, variable tapers, land areas, sharp or radius corners using 2 and 4 axis toolpath. Use of open, closed, inside or outside cutting features defined by its wizard-driven CAM technology. This powerful software allows users to customize skim passes, independent lead-ins & lead-outs, glue stops, cutting conditions and 4 axis synchronization. A complete wire EDM programming solution that works with Mitsubishi, Japax, Brother, Fanuc, Sodick and other CNC Wire EDM machines.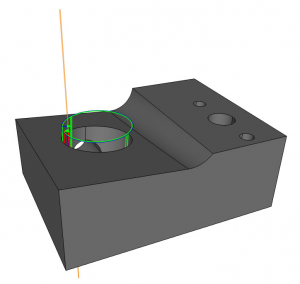 CNC Router Software
Use CAD-CAM for CNC router software to seamlessly transition from designing your 2D and 3D models to assigning advanced high-speed toolpath strategies in the fully integrated and associative CAM software. A wizard guiding interface for CNC router operations takes the guesswork out of CNC programming while Dynamic Machining Strategies™ reduces programming time by allowing you to assign multiple cutting strategies to a single feature. Advanced simulation features allow you to visually inspect and confirm your work to give you the peace of mind in your CNC programming.

Nesting Software
Looking to optimize your materials to parts being cut? Modern CAM wizards to make it easy to jump in and start nesting. Simply upload a part or a batch of parts, set your parameters in the nesting wizards, and let the software do the rest. It works seamlessly within CNC programming software so you can quickly transition from nesting your job to generating NC code for your CNC mill, router, laser, plasma, and waterjet machines and start cutting.

Artistic CNC Software
Artistic CNC software allows you to apply creative artwork to CNC manufactured parts. Features include the ability to wrap models, emboss models from imported STL file components, save components or the entire project as an STL, access up to 64 different vectorization color levels, use custom cross-sections to have more control over creating your embossed models and much more. From basic 2 through 3 axis machining, the integrated and fully associative CAM software provides the means of creating some of the most intricate and amazing artistic results seen today.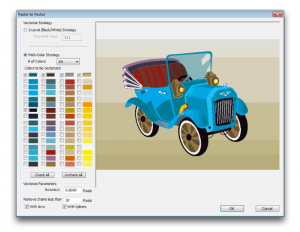 This completes our CNC guide for new machinists! Now that you have an idea of the terminology used and what machines/software are available to you, are you ready to program and cut your first part? Download the latest copy of BobCAD-CAM and start making chips today. Thanks for reading another Tech Tuesday; see you next week!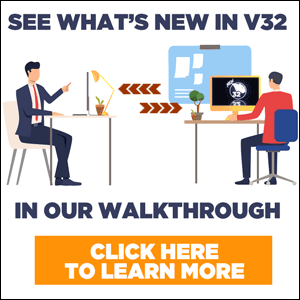 You're one click away from subscribing to BobCAD's YouTube channel. Click the link below for tips, how-tos and much more!


BobCAD-CAM has provided CAD-CAM CNC Software products to the global manufacturing industry for over 30 years. BobCAD-CAM software can be found to increase CNC productivity for many applications in aerospace, automotive, production manufacturing, mold making, general machining, woodworking as well as the medical manufacturing industry, consumer products, musical instruments, custom fabrication, defense industry and many others due to the products ability to automatically generate NC programming code for such a wide variety of CNC controllers. BobCAD-CAM software is also found in educational institutions throughout the world as well as independent hobby home use. Products include machining technology for 2, 3, 4 & 5 Axis CNC Milling, Routing, Waterjet, Plasma and Laser machines as well as 2 Axis CNC Lathe. BobCAD-CAM is modular allowing shops to start off at a reduced technology level and add technology as it is needed including an add-on, BobART, for artistic machining. Unique technology includes adaptive high-speed machining multiaxis milling and routing which is a first in the world of CAD-CAM software. BobCAD-CAM also provides a variety of quality training products that include regional and online training classes or private sessions tailored to specific applications. Professional certification and multi-tiered support solutions are available. Contact BobCAD-CAM directly for more information at 877-262-2231 or 727-442-3554.

References:
[1] Wikipedia. Milling, 30 July 2019, Resource 1

[2] MMI-Direct. Lathe, 30 July 2019, Resource 3

[3] Wikipedia. Laser, 30 July 2019, Resource 4

[4] Wikipedia. Plasma, 30 July 2019, Resource 5

[5] Wikipedia. Waterjet, 30 July 2019, Resource 6

[6] Wikipedia. EDM, 30 July 2019, Resource 7

[7] Wikipedia. Router, 30 July 2019, Resource 8