Every good machinist understands the value of powerful CAD-CAM software that will not only give them their best cuts but also speed up their productivity. Good CAD-CAM software is particularly necessary when operating CNC Plasma machines. The idea for Plasma Cutting was originally developed in the 1950s and rapidly developed to replace a lot of oxyfuel-based steel cutting by the 1970s.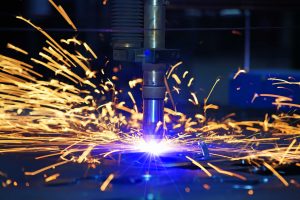 Plasma Machines really took off in the late '90s to become the technology that we all understand and use today. Nowadays, Plasma Cutting with CNC Plasma machines is achieved using a torch composed of gas or air that is ignited with an electrical arc to create plasma. Plasma is forced through a nozzle, hot enough to cut steel up to 6 inches thick, sometimes more.

Usually, CNC Plasma machining is a 2 Axis process, but the advance of CAD-CAM software technology has paved the way for Multiaxis CNC machining capabilities for 4 & 5 Axis CNC Plasma machines. Effective CAM software will allow the machinist to import various shapes and program them out using the profile Toolpath cutting feature. It also will provide simple 2 Axis profile milling capabilities that can be turned into Toolpath for posting to your CNC Plasma machine.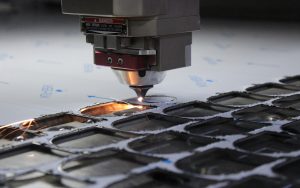 The CAM software will then produce G-code, which is actually Machine code (M-code) when referring to Plasma machines. The M-code is the roadmap your machine will follow to cut the parts you need. Most CNC Plasma machines vary, some even being homemade, so they will all have different post processor configurations that will be needed. CAD-CAM technicians are available to help shops set the particular variables needed by the controller to ensure the M-code program works flawlessly and the machine will perform the desired functions laid out by the user.

BobCAD-CAM has produced 2 incredible products, BobART and Nesting, that can be added to the core CNC software and greatly impact shops using CNC Plasma machines. BobART and Nesting are sheet-optimizing add-ons that anyone can sample before buying by downloading a demo of BobCAD-CAM HERE. BobART lets users import a picture and create 2D machine Toolpath directly from it. Nesting software allows users to maximize a sheet of material by figuring out how to create the most parts with the least amount of waste left over. Both are dynamic in their own respects and will take your CNC Plasma machining to a higher level of quality parts produced.
Contact BobCAD-CAM directly for more information at 877-262-2231 or 727-442-3554.

You're one click away from subscribing to BobCAD's YouTube channel. Click the link below for tips, how-tos and much more!