Southern Precision Tooling gives their BobCAD-CAM Software review based off of their experience using their CAD-CAM technology.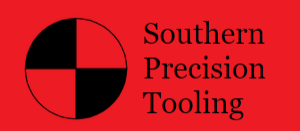 Southern Precision Tooling, in Asheboro, NC is a CNC machine/tooling shop that specializes in designing and building assembly fixtures and quality control gauges and CMM fixtures. In addition to the one off fixture/gauging work, they are also adept at doing production CNC machining as well as tool room type work with plastic injection molds and metal stamping dies. They have extensive experience in the close tolerance machining of NASCAR suspension parts. 2 and 3 axis CNC machine programming is another area that they are highly proficient in. Because they use CAD-CAM technology by BobCAD-CAM, they are able to work with most types of cad files that they receive, including but not limited to DWG, DXF, STP, Sldprt, IGS type CAD files that include 3D solid models.


Subscribe to BobCAD-CAM's CNC Software Blog
Join your fellow manufacturers! Get BobCAD-CAM's latest CAD-CAM articles straight to your inbox. Enter your email below: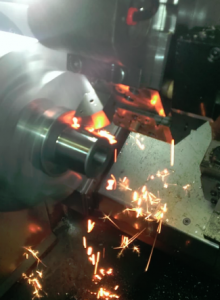 "We are basically a job shop that specializes in close tolerance work, 2 and 3 axis mill work, some 4th axis/rotary as well, 2 axis turning and wire EDM. We are just getting into mill/turn with our new lathe, including subspindle and y-axis," says Randy Brady who now uses the BobCAD-CAM software to program parts on the CNC machines. He continues, "With BobCAD-CAM we successfully make factory automation parts, work holding and fixturing parts, QC/cmm fixturing and various parts for a top NASCAR team."
Like all manufacturers they were met with potential challenges that they had to figure out how to overcome to keep production flowing at an optimum performance level. They had to read in various types of CAD files and then be able to set up all of the toolpaths and g-code in order to machine the parts. "I originally bought BobCAD-CAM to be able to open, view and create our own DXF and DWG files. As I got more familiar with that, and after watching some of the Training Professor Videos, I started programming some when I bought my first CNC machining center and BobCAD-CAM made it possible, plain and simple," says Brady.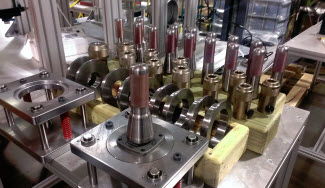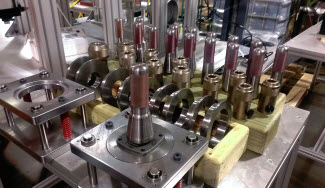 BobCAD-CAM software is modular, meaning that a shop can start with the technology they need and add-on levels of functionality as needed. "I love that one software does everything I need. 2, 3 and 4 axis mill work, 2 axis lathe work, wire EDM (including complex 4-axis), and we're just getting into the mill/turn," he adds. Southern Precision Tooling uses BobCAD-CAM exclusively every day. "We really like how easy BobCAD-CAM makes it to program similar parts with saving and loading features or even just copy and pasting of features from one part to another," says Brady. He continues, "BobCAD-CAM is the only CAD-CAM software we use…it's all we need." BobCAD-CAM provides customers with a wide range of training and technical support services to make sure that they receive the assistance they need in order to achieve success. "The Training Professor Videos Series is great and gets you up and running quickly. I did attend a 3-day class in Clearwater and it really helped get us more acclimated to the more advanced features of the software," adds Brady.
Randy Brady | Southern Precision Tooling – Asheboro, NC | www.southern-precision.com
BobCAD-CAM has provided CAD-CAM CNC software products to the global manufacturing industry for over 30 years. BobCAD-CAM software can be found to increase CNC productivity for many applications including educational and independent hobby home use. Products include machining technology for CNC mill, mill turn, lathe, router, laser, plasma, waterjet and wire EDM. BobCAD-CAM also provides a variety of quality training products that include regional and online training classes or private sessions tailored to specific applications. Professional certification can be acquired as well as multi-tiered technical support solutions to their service customers.
For more information you can contact BobCAD-CAM at 877-262-2231 or 727-442-3554.
Download a Free BobCAD-CAM Demo HERE