If you're machining 3D parts, I'm sure you've run into the following scenario. You have a curved top surface to your part and there are voids along the surface area.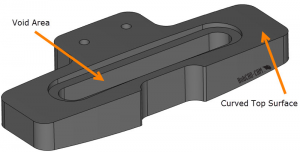 If you try to machine the part as is, your toolpath ends up dipping down into the void areas, which you don't want.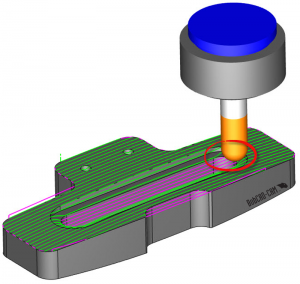 Also, you notice the toolpath isn't extending past the edge of the part, which you really need it to do to create a fully machined top surface.

If you've designed the part in BobCAD's CAD-CAM system, you can use the CAD history tree and suppress the void features. Eliminating them from the design, therefore, the tool would not dip down into them.




Using the CAD history tree is a fast way to remove part model features that may get in the way of machining.

An alternative method is to use an offset surface. This may require you to unstitch your solid to surface first. Once you can select the top surface only, you can create an offset surface at a zero distance.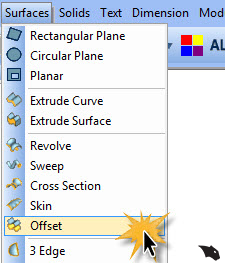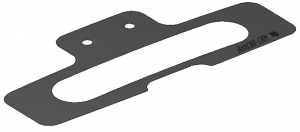 Using an offset surface at a zero distance gives you a copy of the surface at the top of your model.

Subscribe to BobCAD-CAM's CNC Software Blog
Join your fellow manufacturers! Get BobCAD-CAM's latest CAD-CAM articles straight to your inbox. Enter your email below:
Your next step is to untrim this surface. Using untrim, all the "holes" in the surface will be removed.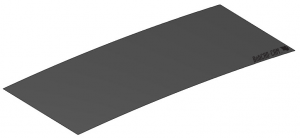 Now that you have a single surface with no voids that when you apply your toolpath to it, the tool will not drop down. Instead, you get a very nice clean surface with a great finish.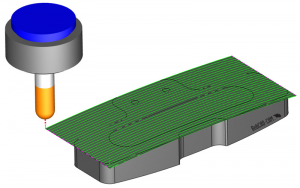 You will notice that the tool center is right on the edge of our part. So, if you wanted to extend the toolpath, what can you do? Using extend surface, you can select an edge of our newly created surface and extend it.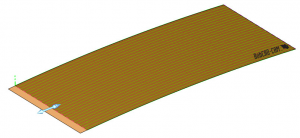 This allows you to drive the tool past the edge of the part. You can extend the surface on all edges to make sure the top surface of your model is fully machined. Isn't that simple? Give it a shot yourself!
To learn more additional tips and tricks when surface machining, download a demo of BobCAD V30 and schedule a one-on-one screen share. Our software experts and walk you through the process and help you evaluate if using offset and trimmed surfaces for your part manufacturing is the best choice.

You're one click away from subscribing to BobCAD's YouTube channel. Click the link below for tips, how-tos and much more!
Summary
Article Name
CAD-CAM Tips & Tricks | Surface Machining
Description
If you have a curved top surface to your part and there are voids along the surface area, follow this CAD-CAM tip to avoid toolpath dipping in unwanted areas.
Author