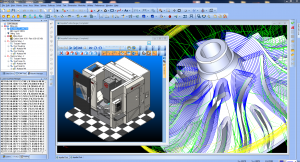 The potential benefits of integrating CAD-CAM technology into your CNC manufacturing business can be difficult to understand and even more challenging when attempting to take advantage of it. Even as a pioneer in CAD-CAM software development, BobCAD-CAM agrees that shops seeking to gain an advantage through CNC software programming should evaluate all of their options. As a leading provider of CAD-CAM software we have provided the manufacturing industry with a series of CAD-CAM CNC Software whitepapers that give you valuable insights into the world of CNC programming technology. These CAD-CAM educational papers outline the value of CNC automation and provide an in-depth look into how this technology is evolving.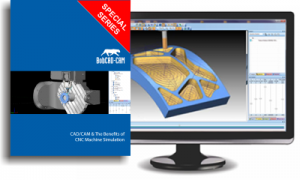 What are the advantages of CAD-CAM implementation?
How will CAD-CAM Change Production Machining on The Shop Floor?
What are the Advantages of Artistic CAD-CAM for Custom Woodworking?
Is more than one CAD-CAM product for my shop really necessary?
Should I have to pay more for Service and Post Processors?
What is the basic sequence of programming a job for my machine?
These are important questions that really do need to be answered and they are in this new series of CAD-CAM technology papers! Not only that, but they are free! If you are serious about your shops productivity, if you're a student, an educator or just someone curious about the benefits of todays innovative and cutting edge CNC manufacturing software, then you will not want to miss out on the inside details of the technology that continues to aid in shaping the world around us. Download your free CAD-CAM technology papers today!
Summary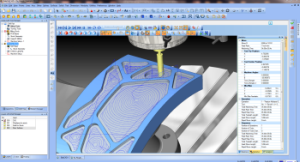 Article Name
Why CAD-CAM in the CNC Manufacturing Process?
Description
CAD-CAM software technology will have an important roll in CNC productivity and the efficiency of Manufacturers in 2014.
Author
C Corbell - BobCAD-CAM, Inc.